Russia is a massive global market. Apart from being the ninth most-populous nation in the world, it also offers low tax rates and a high level of education. In 2007, Bring decided to set up a Russian subsidiary.
Driven by demand from one of its major customers, Bring had decided to look into setting up a business in Russia, in spite of its complex regulations and an unstable market. Normally, this would have taken two years or more, but only one year later, with the support of Business Sweden's Business Incubation and Operations (BI&O), the office was in place, and Bring was ready to start work in Russia.
"I've set up companies all over the world and, while every market has its complexities, nothing comes close to Russia," says Per Gränse.
Whereas English may be the business language in many countries these days, this is not the case in Russia. Bring could rely heavily on Business Sweden for support from experts performing in the local language. The services, provided by the BI&O support, managed everything from finance issues, to representing the company with Russian state authorities, communicating with local suppliers, and recruiting staff.
Business Sweden and Invest in Skåne arranged site visits, facilitated contacts and helped us to fast-track a finance solution.
"In Russia, business isn't done electronically, it's all about meeting face to face and building rapport. I don't think we would've been successful using the western way of doing business," continued Per Gränse.

Business Sweden's service did not only minimize risk, it also accelerated Bring's time to market, and did so in the most cost-efficient way possible.

"Had we not used Business Sweden, our other option would have been a combination of lawyers and management consultants, which would have been at least twice or three times as costly," admits Per Gränse, adding that, while trust can sometimes be a concern in Russia, he always had full confidence in Business Sweden.

"It was reassuring to have a transparent, trustworthy partner in a market where you have to be very careful about working with the wrong people," he says.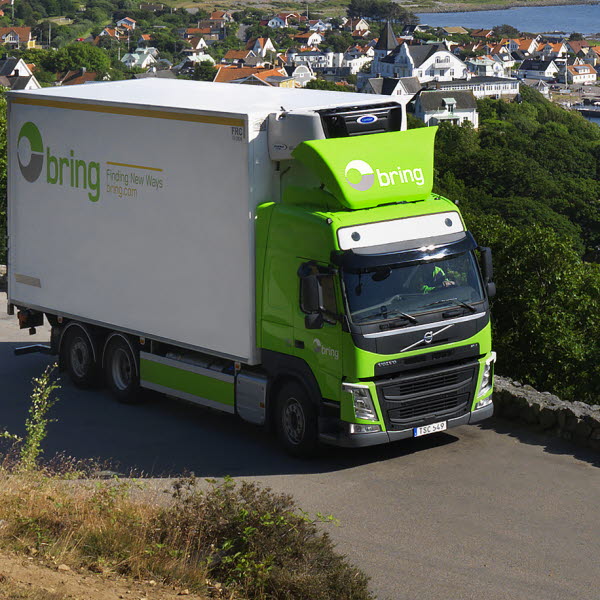 Bring's customer in Russia was a leading Swedish retailer, to which it supplied supply chain and logistics services for food products. In 2018 the operational setup around the food supply was altered and Bring required Business Sweden's support for the handover of operations to the customer who brought these activities in-house.
"Business Sweden was a great support to us from start to finish. When the time came the service provided took care of all the paperwork and the handover was completed in seven months – far quicker than normal in Russia," Per Gränse concludes.

ABOUT BRING
Bring is a leading Nordic provider of logistics services. It stores and transports products, which range from parcels, express and home delivery to cargo, in addition to some pharmaceuticals and other temperature-sensitive goods. Based in several locations in Sweden, Finland, Norway and Denmark, and employing some 6,000 people, Bring is active mainly in the Nordic region and northern Europe.

VALUE IMPACT
With the help of Business Sweden, Bring operated successfully in Russia for 10 years, acting as the main supplier of logistics and supply chain services to a leading Swedish retailer. In this time, Bring's operations went from zero, to transporting an average of eight fully loaded trucks a week from Sweden to Russia, peaking at 20 per week during the busiest periods.