Swedish companies have the potential to make significant impact on the Russian market. Lately, various economic sanctions and a low oil price have challenged the Russian economy. Therefore, cost-efficient and qualitative foreign products are in high demand.
A LONG TRADITION OF TRADE
Sweden and Russia have a long tradition of bilateral trade. Pioneers like the Nobel brothers and companies like Ericsson established trade relations with the pre-revolutionary Russian Empire. In Russia and other former Soviet countries, Swedish companies have a reputation as reliable business partners. Despite current political turbulence and sanctions, the sheer market size and geographical proximity are aspects that make Russia an interesting market.
Opportunities for Swedish companies
Swedish companies already have a well-established presence in the ICT sector, but there are still plenty of opportunities. Moreover, Swedish companies have a competitive advantage in agricultural products, a sector that receives large investments. This creates opportunities for products and services that drive modernisation and increase capacity.
Additionally, there is a great need for municipal infrastructure and energy, waste management and water purification. Swedish companies can benefit from this, since many Russian businesses import components from abroad to meet the high standards in terms of quality, durability and efficiency. Nevertheless, legislation and administration can create a few challenges in this respect, as you can read below in the interview with country manager Mattias Lindgren.
How we can help
Business Sweden has been present in Russia since 1994. Today we are based in Moscow, and we provide strategic advice and local support to Swedish businesses in Russia, Belarus, the Caucasus and Central Asian region.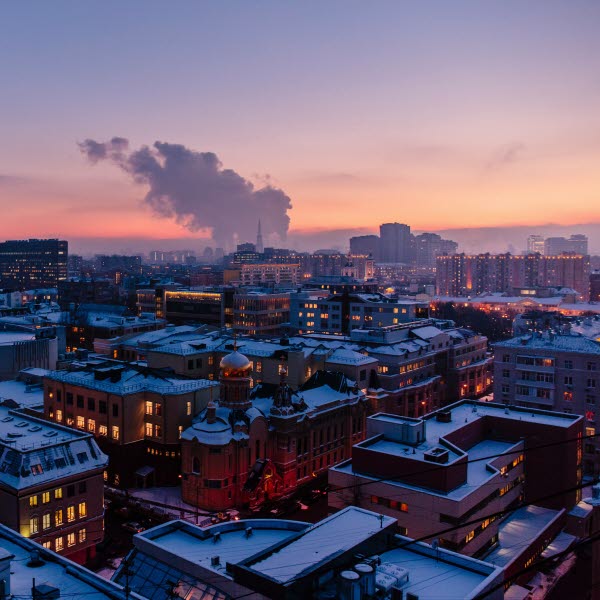 Mattias Lindgren
Country Manager Russia & Eurasia
What are the main advantages for expansion in Russia?
The growing Russian market is close to Sweden. It has a relatively good purchasing power and there is an increasing demand for high-tech and other top-notch solutions. Establishing your business in Russia will get you closer to the Russian and Eurasian customers. It is worth investing in some form of local presence for manufacturing, sales and distribution to cover the entire market. There are especially opportunities for companies that offer globally competitive solutions, and that have the resources to ensure covering the demands of this large market in the long term.
What are the risks and challenges companies may face in Russia?
When entering the Russian market, it is advisable to conduct enough research for requirements in terms of certification and logistics, connected to product import. Overall, the legal framework can be difficult to understand, especially when participating in infrastructure investments and public procurements. It is very important not to underestimate the efforts to secure local administration and ensure that planned investments are compliant with the Russian legislation. A different challenge is the establishment of a local subcontractor network that meets global quality requirements.
Are there any cultural aspects to consider?
Russian business culture is not fundamentally different from the one in Sweden. However, Russian companies usually have a shorter time horizon in terms of planning, which applies to both individual calendars, as well as to corporate development. Furthermore, Russian organisations are more hierarchical and formalistic compared to their Swedish counterparts.
Get in touch
Phone
+7 495 788 11 30
Email