Are you looking to start an international consulting career where you can make a true impact in global business development? Would you like to be involved in growing Swedish business abroad and attracting international companies to Sweden?
Talent Accelerator, Business Sweden's global trainee program, is a unique opportunity to develop consulting skills in at least two international markets. Through real project work, training sessions, collaboration assignments, top management exposure and interaction, we will coach you into becoming a future leader.
The Talent Accelerator runs over two years with a week of workshops in between:
IS TALENT ACCELERATOR FOR YOU?
We are looking for exceptional graduates with drive, ambition and potential who are keen to join our quest to help Swedish companies grow global sales and international companies to invest and expand in Sweden.


Application process
Sounds interesting? If you want to apply for 2021 intake, check our information about the application process first.
"The trainee programme is amazing. I really appreciate the exposure and variety – it offers a steep learning curve and every day presents new challenges. My colleagues in Johannesburg and Stockholm are all great and included me in projects with real responsibilities from day one. From jumping into projects in the office to trying to pick up some Xhosa, I am constantly learning. Last but not least, the opportunity to live in two or three new markets is a once in a lifetime experience!"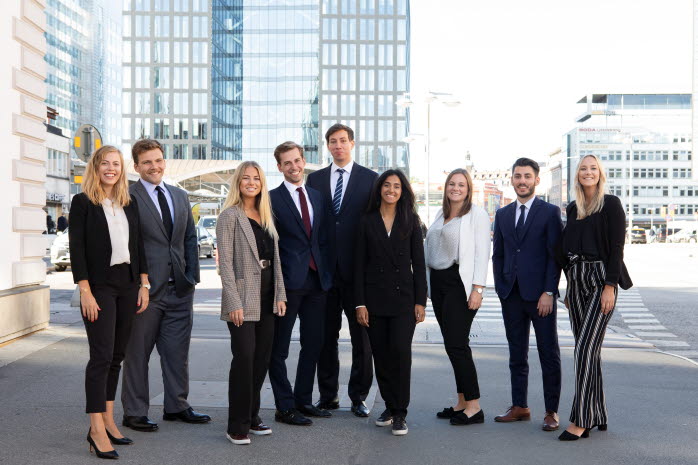 "The best part of the trainee programme was to have the whole world as my workplace. It's such a unique opportunity to represent Sweden and experience different continents in a year. To work like we do in a market gives deep insights into trends in society and political movements as well as economical, technical and cultural norms and developments. There is so much to learn from other cultures out there – so many worldviews and perspectives, and I have just started to understand a tiny bit. The programme is like a crash course in global business and I hope I have become humbler!"