Sweden's long history of positive disruption and setting new standards in industry is revolutionising the steel, mining, cement and hydrogen industries. The Swedish Government are the driving force towards achieving a fossil free Sweden by 2045 and have committed policy and funding for collaborative projects to meet the goal. Through the HYBRIT project, state-owned Vattenfall and the steel industry are collaborating to shift steel production away from being reliant on fossil fuels to being powered by green electricity generated from hydropower. The cement industry has adopted the same model. With a third of Sweden's greenhouse gas emissions coming from industry, these new approaches are critical.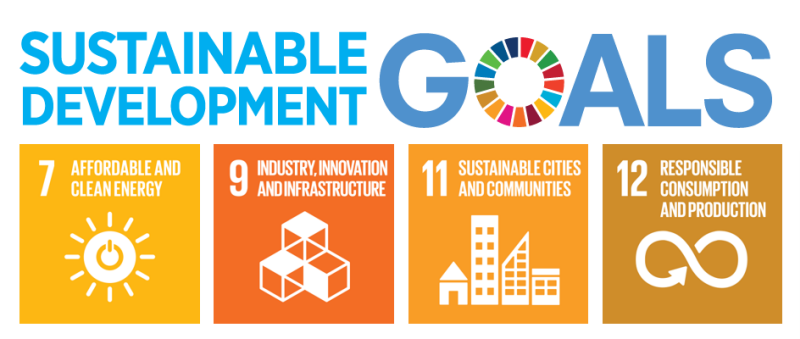 And now, industry lessons are being applied to data centers. Sitting at the heart of the digital revolution, data is the most valuable asset of our time. But we need sustainable, cost effective and efficient global solutions to power it. And crucially, to complete the circular economy, we need to reuse the excess heat from data centers to power homes, cities and the economy.
But what is the business motivation to be both sustainable and ethical? Consumer demand for sustainable and ethic products and services is driving sales growth in other markets. Fair trade coffee and chocolate consistently outperform their competitors.
Data underpins every aspect of the digitalised world, and the underlying infrastructure accounts for 2-3 percent of global electricity consumption. It is not surprising that data centers are in the environmental spotlight. Data center carbon footprints are becoming widely accepted industry measures and will soon become business and consumer standards. Industry must be prepared for the inevitable sustainability rankings of apps, e-commerce sites, streamed content, enterprise applications and probably data centers themselves. The sustainability impact of data management will soon drive consumer click choices and commercial partnerships. Companies whose data produces the smallest footprint while returning positively to the circular economy will be the ultimate winners.
86% of people can imagine opting for a service provider who is helping fight climate change – and are willing to pay for it!

Data centers: Sustainability by Sweden
With the need for 24/7 production and back- up resources, data centers power consumption is significant. With 97 percent of produced power being fossil free, and a proven track-record in creative and innovative sustainability solutions, Sweden is in prime position to support the data center industry transformation. But making data centers as efficient as possible is only one part of the sustainability chain. Innovation ecosystem solutions include:
Excess heat powers Stockholm heat stock exchange
Smart cities go beyond digitalisation. Cities of the future will be powered by solutions that maximise every aspect of the digital ecosystem, where heat from data centers powers whole communities. Stockholm city has been at the forefront of utilising a heating stock exchange, financially incentivising businesses to convert 'waste' into energy and ultimately make a profit.
Data center heat fuels vegetable farming
Locally grown produce is essential for global survival and in climate challenging locations such as the north of Sweden, producing enough to sustain local populations is increasingly difficult. Research Institutes of Sweden work on repurposing the heat generated from data centers into greenhouses, the short growing season problem is eliminated.
Location and long-term investment reap rewards
By locating in geographical stable and cooler climates, data center companies can maximise the external environment and improve profitability. Facebook's Luleå data center, adjacent to renewable hydropower plants, sets the standard in optimising location to offset energy need. By using green electricity and relying on the ultra-stable grid built for mission-critical industries, dependence on diesel backup generators is dramatically reduced.

CO2 emissions from electricity production