Sweden is one of the world's most advanced industrial nations and excels when it comes to integrating digital technologies and adopting sustainable practices across industrial ecosystems and value chains.
Sustainability, innovation and productivity are key components for staying competitive in this decade and beyond. Sweden ranks among the top-ten countries in the world working to develop all three areas. This requires an intrinsic capacity to collaborate, implement new technologies and rapidly adapt to change – all typical traits of Swedish manufacturers that have carved out a leading position in global markets and thrived during previous transformational periods.
Industry is the backbone of the Swedish economy and its further development is one of the government's top priorities. The sector is highly internationalised and employs 20 per cent of the working population, of which 40 per cent are employed by foreign-owned companies. Total exports account for 50 per cent of the nation's GDP.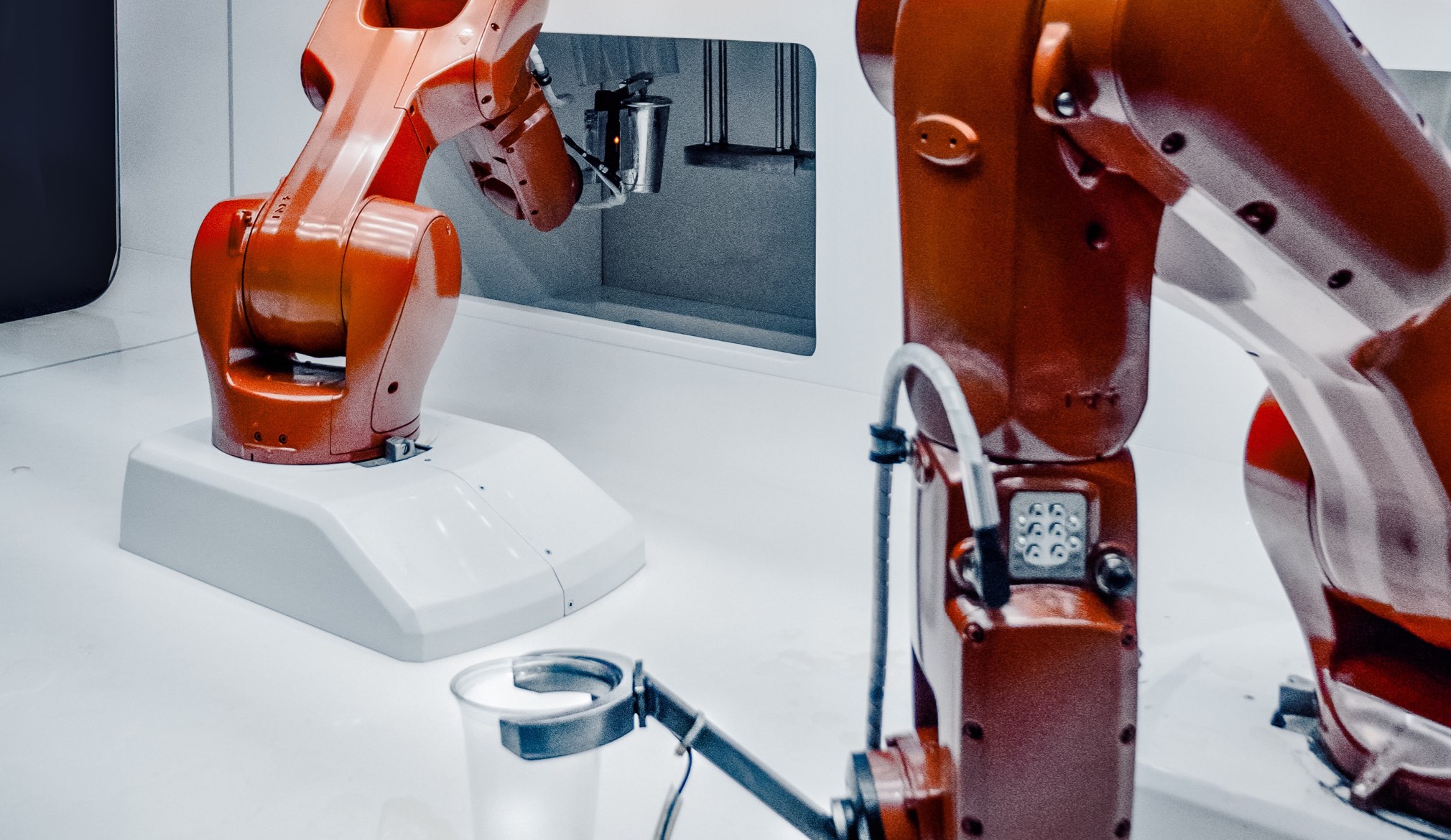 GREEN COMPETITIVE ADVANTAGE
With its powerful mix of R&D clusters, engineering, renewable energy, digital infrastructure and a vibrant tech scene, Sweden is a perfect testing ground and hub for developing the solutions of tomorrow.
By investing in Sweden's industrial sector, international companies can accelerate their journey to a connected, low-carbon future and tap into world class capabilities and talent within automation, robotics and connectivity – three cornerstones of the transition to Industry 4.0. Not only that, Sweden is home to a large number of SMEs with a strong offering within additive manufacturing and VR/AR which are additional pillars of the digital industrial revolution.
In the decade of climate action, Sweden has become a platform for green growth and the sub-supply network for Industry 4.0 is expanding rapidly. For example, Sweden accounts for no less than a third of global production of metal powder used in additive manufacturing – a technology that dramatically reduces waste in both prototyping and mass production – with suppliers such as Sandvik, Höganäs and Uddeholm leading the way.
Five key strengths of Sweden's Smart Industry ecosystem:
More than 15 test beds focusing on factory connectivity, reconfigurable systems, 3D printing, advanced robotics, recycling and remanufacturing
Leading IT skills for systems integration, automation, mobile solutions, IIoT, data analytics, 5G and AI
Highly skilled engineering talent and a strong tradition of job rotation and life-long learning
A world leader in renewable energy, energy efficiency and sustainable practices
Diverse network of sub-suppliers with high digital readiness
The Smart Industry ecosystem brings together multinationals, start-ups, industry associations and academia all working to push the boundaries in manufacturing and industrial processes.
The Circular Initiative, a forum gathering pioneering leaders from industry, tech, business, academia, and politics, is a case in point. The initiative focuses on wider collaborations around technology development and methods that will facilitate circular flows in manufacturing. Stena Recycling leads the initiative together with the founding partners Investor, Electrolux, Stora Enso, ABB, and Combitech.
Business Sweden plays a key role in fostering collaboration and strategic partnerships within the ecosystem while paving the way for investments and exports. During 2020, our teams were directly involved in attracting industry investments to Sweden exceeding SEK 2.2 billion in Capex, resulting in more than 650 jobs and a substantial increase in export volumes. In addition, over 100 industrial SMEs were coached for global expansion before setting up sales and operations in EMEA, APAC and the Americas.
SPRINGBOARD FOR INNOVATION AND GLOBAL GROWTH
Our ambition is to ensure that Sweden is recognised as a global leader in smart industry solutions by 2025. Our two promotion programmes IndTech and Sustainable Production provide a vehicle for achieving this goal.
IndTech: This initiative focuses on co-creation and knowledge sharing regarding digital solutions in the manufacturing sector. The objective is to promote efficiency and adaptability in production, business model innovation and integrated value chains. This involves efforts to advance the integration between IT (Information Technologies) and OT (Operational Technologies).
Sustainable Production: A platform for collaboration between Swedish technology providers, industry associations, academia and other key stakeholders. The initiative focuses on ways of reducing waste, emissions and harmful substances, energy and resource efficiency and recyclability. The goal is to create a strong Swedish offering and leverage Sweden's reputation as a recognised global leader in sustainable solutions.
Together, these programmes are designed to help Swedish industry maintain its leadership in innovation and reputation for world-class technology and expertise.
Are you a foreign investor looking to establish or expand your business in Sweden's Smart Industry ecosystem? Our team can provide all the assistance and insights you need.
If you are a Swedish provider looking to expand your business abroad, don't hesitate to contact us for strategic advice and hands-on support.