With a presence in Southeast Asia spanning five decades, Atlas Copco is hardly a stranger to the complexities and nuances of the region. The Swedish owned industrial giant did however feel that they had slightly neglected the region, and decided to put a new, market-specific strategy in place.
A shift in focus to understand the region's customer needs, perspective and operating influences has seen double-digit growth across the whole area. In the case of Indonesia, a local presence with a focus on customer and market segments has turned around Atlas Copco's market position.
A growing presence in Southeast Asia has given Atlas Copco the perfect starting point for a tailored, customer centric approach. Horst Wasel, Atlas Copco's VP for Southeast Asia & Oceania Holdings explains:
"We always need to understand customer needs and demands and how they might differ from country to country. The same company may use different technology across countries, but the application could be the same. Or some companies are steered from a HQ outside of the region, while others have tailored sales structures. But the common thread is that we need to understand local demands on both equipment delivery and service."
We always need to understand customer needs and demands and how they might differ from country to country.
The challenge for Atlas Copco is to maximise the opportunities in the region, which requires detailed strategic insight. Their general managers are experts in operations and day-to-day business but have less competence and time to carry out market analysis.
Teaming up with Business Sweden has provided insights, segment and market reporting and a wider understanding of region-specific geopolitical landscapes that have boosted knowledge and sales expansion.
"Macro-economics are only of some value to us. If a country has a high GDP and that is based on agriculture, it is not relevant to our business model. We need region specific analysis, differentiation data, market segment insights and access to information about government tenders and investment projects and priorities. As a strategic partner, Business Sweden, delivers detailed insights and connections to potential decision makers in government ministries", says Horst Wasel.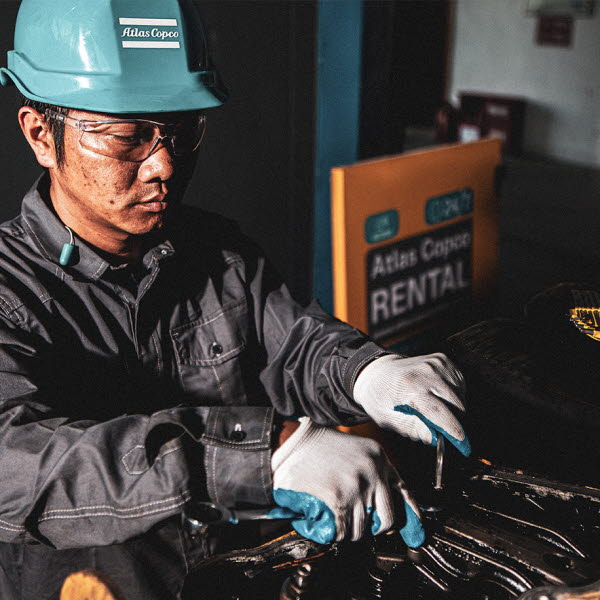 Government build and stimulation projects in countries like the Philippines and Vietnam show the growth is not slowing down. Atlas Copco has adapted their operational structure and territorial structure to meet local needs to understand the customer, so they deliver the best possible solutions, every time. The role of Governments in big logistical projects cannot be underestimated. "Big companies are investing more and more in the region which shows ongoing growth but is also stimulating growth", concludes Horst Wasel.
While Southeast Asia's economy is dynamic, there are still huge growth opportunities across the region in infrastructure, energy efficiency implementation and digitalisation. Atlas Copco's ambitious growth plans will be delivered through detailed customer insight, working with government on large scale investment projects and maximising digitalisation transformation.

ABOUT ATLAS COPCO
The Swedish industrial company is no stranger to working in complex, differing regions. With a presence in 170 countries, they have been developing, manufacturing, selling, servicing and renting industrial tools, air and gas compressors, air and gas treatment products, vacuum systems, construction and assembly systems since 1873. In 2018, Atlas Copco was named Singapore's Swedish company of the year by The Swedish Chamber of Commerce Singapore.