Proton Engineering is a full-service provider of complex products for the automotive and engineering industries. Their services include pipe bending, end shaping, sheet metal work and welding, as well as complete assembly.
In 2018, the company took its first step to establish a presence abroad. After a thorough review of locations in regards to expenses, rental costs, infrastructure and availability of labour, the choice fell on Klaipėda in Lithuania. It was a good decision: Business is thriving way beyond expectations, and the subsidiary already has 20 employees.
Proton Engineering's roots go back to the visionary entrepreneur Anders Krahner, who started his own company in 1936. Since then a great deal has happened, but the strong visions remain. The company's focus on people has led them to develop the concept of a Dream Factory. The internationalisation process is seen as another step in the right direction.
After investigating several areas around the Baltic Sea, the choice fell on Lithuania. Two strong advantages of this location are the strategic position and a population with good language skills.
It proved more difficult to decide where in Lithuania the new premises should be set up. Proton Engineering contacted Business Sweden to get help to evaluate everything from expenses and rental costs to local infrastructure and access to labour.
The most important thing for us was to be close both to our new customers and to Sweden. Now we can grow organically on both sides of the Baltic Sea.
Thanks to Business Sweden's detailed analysis, Proton Engineering could take a well-informed decision: "Business Sweden looked after us well. They presented a solid report that dealt with almost everything we needed to know. It would have been much more difficult without their help," says Malveholm.
Apart from the report, Business Sweden supported Proton Engineering with everything from lawyer contacts and property contracts to recruitment and accounting.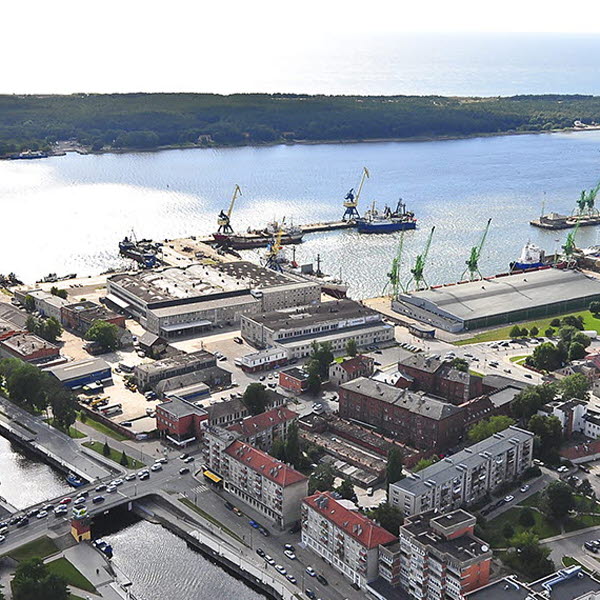 The new factory in Lithuania brings Proton Engineering closer to their customers in central Europe. An extensive transport network eastward helps our existing customer relations. It also opens up further opportunities to grow organically and find new customers.
"The most important thing for us was to be close both to our new customers and to Sweden. Now we can grow organically on both sides of the Baltic Sea."
The company's Swedish values are definitely a strength, Malveholm thinks. He believes that the operations in Lithuania are another step on the way to the Dream Factory:
"We use our established Proton model to create the same drive, commitment, participation and sense of responsibility as in Sweden. Our values are for everyone who works for us, no matter where in the world they are."
This is reflected on several levels. For example, the new factory has been fitted with ergonomic industrial lights from Proton Lighting. And just as in Sweden, staff have Christmas lunch together in December.
Business is now moving forward fast. In March, the new subsidiary had two employees: Site manager Tobias Kocius and CEO Marcus Malveholm. The plan was to employ up to 12 people during the year, but there was so much to do that they closed the year with 20 employees and a positive financial result.

ABOUT PROTON ENGINEERING
Proton Engineering's roots go back to 1936, when Anders Krahner founded a company that sold everything from Borsalino hats to car seats. Soon the company started to focus more and more on the automotive industry. In 1990, there was a change of owners and the Proton Group was founded. Today, the main focus is on complex pipe products in the automotive and engineering industries. The company has around 90 employees in Sweden and 20 in Lithuania.

VALUE IMPACT
Proton Engineering has ambitious plans for continued expansion and is continuously working on expanding its concept of the Dream Factory.