A population of 120 million makes Mexico the largest Spanish-speaking country in the world. Its geographically strategic position provides a link between North and South America, and together with the USA, Mexico leads development in the region. It also benefits from free trade agreements with 44 countries, which is more than any other nation in the world.
Economic liberalisation
Since the end of the 1980s, economic liberalisation has been a major development strategy for Mexico. The government has managed to implement several tax and structural reforms in the energy and telecom sectors, and this is expected to stimulate competitiveness and increase growth.
Mexico is Sweden's second largest export market in Latin America and the free trade agreement between the EU and Mexico has improved trade balance significantly. Being a member of NAFTA has also made the country more attractive from an investment perspective. Already today, many companies manufacture products in Mexico that are sold across the Americas.
Possibilities for Swedish companies
Mexico offers great potential in several sectors where Sweden is an industry leader, including automotive, mining, energy, IT and telecoms. There is also a growing need for solutions within security and the environmental sector as well as health care and medicine. Foreign investments have surged in the past ten years, especially in the automotive industry. Today the direct average cost of production is 4 percent lower than China. Most major automotive companies and key suppliers have manufacturing facilities in Mexico, which means potential business for Swedish subcontractors.
Potential challenges
Possible obstacles for Swedish companies include corruption and fraud, and it is important to always ask for professional advice if there is any uncertainty. As our Trade & Invest commissioner Nicolas León explains below, it is also a good idea to consider how to ensure fair working conditions while maintaining a good level of productivity.
How we can help
Business Sweden has been active in Mexico since 2003. The office is also responsible for markets in Central America and the Caribbean, where the recent development in Cuba holds a promise for the future. We can help you prepare for market entry by producing tailor-made market analyses, giving advice on issues related to corruption and security, finding suitable business partners and much more.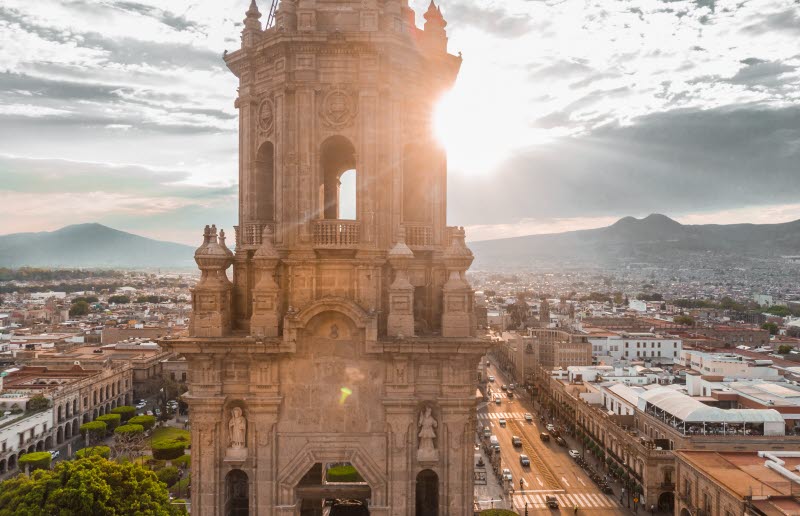 Nicolas León
Trade & Invest Commissioner Mexico
What are the main advantages for expansion in Mexico?
Mexico's size, stable economy, significant natural resources and attractive production conditions have much to offer Swedish companies. In general terms, the main advantages are access to the large domestic market as well as the proximity to the USA. There is potential in virtually all sectors connected to Swedish industry strengths. A few examples are the energy sector, a result of Mexico's ambition to become self-sufficient in the long-term, the automotive industry and major infrastructure projects as well as fintech and e-commerce.
What are the risks and challenges companies may face in Mexico?
Mexico, like most of Latin America, is a complex market. The biggest risks for Swedish companies are linked to corruption, fraud and personal security. In addition, we see challenges regarding ensuring productivity and fair working conditions for employees. As a global comparison, the Mexican worker has low wages and low productivity despite long working hours. We recommend that Swedish companies are well prepared and do their homework before they establish themselves or initiate sales in the Mexican market.
Are there any cultural aspects to consider?
It is important to know the basic characteristics of Mexico's business culture in order to be successful. Mexico is a hierarchical society where both large and small decisions are made by people in senior positions. However, there is a lack of formal processes where business is done among friends. Local presence and personal meetings are therefore very important. Be prepared for long lunches and have patience in order to reach success.
Get in touch
Phone
+52 55 9126 3430
Email