Over the last few years, China's continuous growth across several sectors has transformed the country into a leading consumer market. It is now the world's second largest economy and Sweden's biggest trading partner in Asia.
Major economic reforms
China is currently going through major economic reforms, changing course from relying on exports and manufacturing to a model with domestic consumption and the service sector at heart. This goes hand in hand with growing competition between increasingly capable Chinese companies, both in China and across the globe.
Numerous possibilities
Increased buying power, rapid urbanisation and improved connectivity have opened up countless business opportunities for international companies. The country's efforts to address environmental issues and transition to a more circular economy will also present numerous possibilities, for example in the energy and clean tech sectors. In addition, there is an emphasis on many other areas where Sweden is at the forefront, including health care and life science, automotive and transportation, and industrial equipment.
Stay agile
Due to the rapid development on the Chinese market, it is vital to set up a targeted strategy and maintain an agile approach. Opportunities also come with challenges, which require a close market presence to understand and manage. It is also good to know that Chinese companies tend to have a complex organisational structure that can be difficult to navigate as a newcomer on the market. See more tips on how to succeed in China in the interview with our country manager Joakim Abeleen below.
How we can help
To help Swedish businesses in mainland China, Business Sweden has had a presence here since 1994. One office is located in the capital of Beijing and another in Shanghai. Some of our key services include creating tailor-made market analyses, giving strategic advice, and finding suitable business partners. Our extensive contact network is also a strong asset for many companies.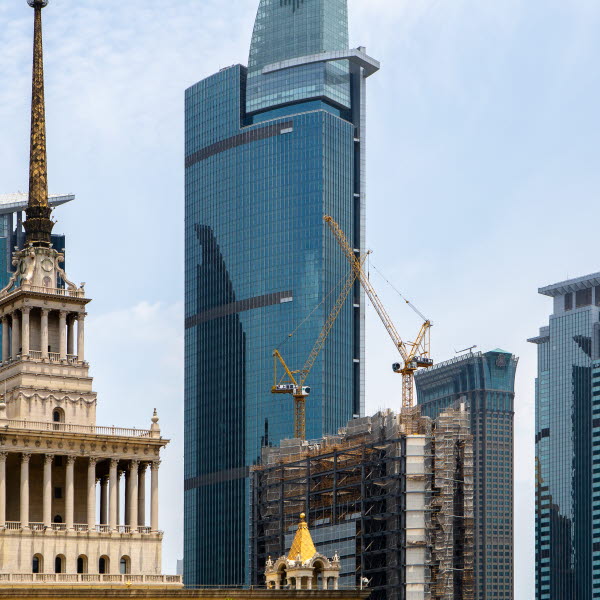 Joakim Abeleen
Vice President East Asia and Pacific
What are the main advantages for expansion in China?
China is the world's largest country by population and the second largest economy in the world. The economy is growing at a rapid pace, so there is potential even if just a fraction of the market is captured. China is also becoming an important platform for expansion into other Asian countries. Companies with growth ambitions, and an interest in the Asian market, should definitely consider entering or expanding in China. Seeing the high-paced digital development, it is also a relevant market for companies that want to focus on and develop their own innovative competencies. With increasing wealth, the appetite for Swedish high-quality products is growing, both in the consumer and industrial segments.
What are the risks and challenges companies may face in China?
The market is huge, and moves at a fast pace, so it's essential to adapt your strategy and underlying operating model to the Chinese market. If you are not agile enough, the risk is always to be overtaken by local competition. Another risk to watch out for in this large market is to end up with the wrong business partners. Proper due diligence is important, something which is partly facilitated by the country's corporate social credit system that is being implemented. But no system can replace the need for continuous monitoring and dialogue with business partners to ensure alignment with global codes of conduct.
The business climate and legal environment change and develop rapidly, and it can be challenging for Swedish companies to follow the progress at a distance. Mechanisms such as a new foreign investment law, cyber security regulations and adjusted taxation regimes make it imperative to have a close presence in the market to understand and react to changes.
Finally, a number of risks are emerging related to global trade tensions and the ambitions of China and other larger markets to get more strategic autonomy. Factors such as export restrictions, cross-border data transfer regulations, duplicate standard setting, and increased tariffs are having an impact on Swedish companies' abilities to have supply chains spanning multiple markets, and sometimes require rather fundamental adjustments of sourcing and sales.
Are there any cultural aspects to consider?
A critical aspect is the need to understand how to navigate the stakeholder landscape. Many Chinese companies have complex ownership structures, and there is a high number of state-owned entities. It is not always straightforward to know who you should influence, and who the real decision makers are.
Get in touch
Phone
+86 10 5815 6006
Email