Hong Kong is one of the most important international trade and finance centres in the world, and its economy relies largely on these activities. Some of the most significant sectors are retail, logistics, financial services, professional services, and tourism.
Opportunities for Swedish companies
Sweden's main export products and services to Hong Kong include telecommunications, vehicles, manufacturing equipment, chemicals and measurement equipment. These are industries where Swedish companies have a strong competitive advantage due to their high level of technological readiness. There are currently around 180 Swedish companies present in Hong Kong. Thanks to its cultural and geographical proximity and the free-trade agreement with the Chinese mainland (CEPA), it also acts as an important gateway and business operation centre for many companies in China.
Asia's innovation hub
The Hong Kong office of Business Sweden also covers Southern China's Greater Bay area. The so-called "China's Silicon Valley", with cities such as Shenzhen is a pioneering region for technology and innovation. The main industries in the area are the automotive sector, electronics, drones, Internet of Things, life science and software development. Thanks to the excellent level of English, the superb infrastructure, and highly skilled and efficient workforce, Hong Kong showcases consistent high scores on the global business environment rankings.
How we can help
Business Sweden has supported Swedish businesses in Hong Kong with strategic advice and its local network since 1982. Together with our colleagues in China, the office in Hong Kong also covers Macao and southern China. Business Sweden in Hong Kong also works closely with Nordic Innovation House, a joint government initiative to give Nordic startups, scale-ups and corporations a head-start in the most relevant global innovation hubs.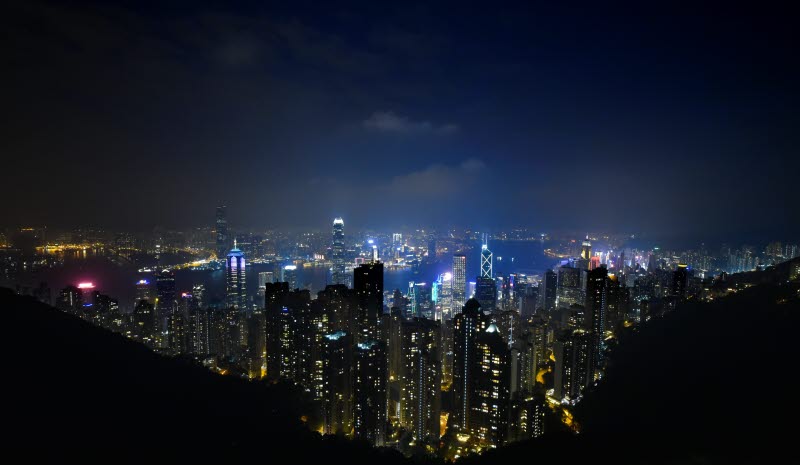 Linda Bradley
Trade & Invest Commissioner, Hong Kong
What are the main advantages for Swedish companies having a presence in Hong Kong?
Hong Kong has a strong history of being a relatively modern play in the APAC region and continues to act as a gateway between Europe and many other countries in East Asia. This traditional role has shifted with Hong Kong's political transition with the key shift being a focus on feeding into mainland China. For Swedish companies, this changed landscape needs to be considered when building growth strategies – even if they have had a presence in the market for many years.
What key opportunities exist for Swedish companies in Hong Kong?
The recent political transition has taken some focus away from critical development areas which has meant targets for sustainable change have not been a priority. While the private sector continues to drive change, there is vast potential and demand for solutions that can help accelerate the sustainability agenda. Growth is evident across sectors from across the spectrum, from marine technology to consumer and fashion brands.
What cultural practices influence business interactions?
Hong Kong's open and friendly business environment means it has always been an attractive market for Swedish companies, providing a 'soft-landing' in a region that is culturally diverse with nuances that need to be navigated. Connecting with people in both business and social settings is relatively straight-forward in Hong Kong, but it is becoming even more critical to connect to the right partners to ensure short- and long-term strategic goals align with both Hong Kong's and the wider regions changing landscape.