India, the world's largest democracy with a population of 1.3 billion people, offers extensive opportunities for business and collaboration. Forecasts predict that it will be the third largest economy by 2030. India has managed to lift a large part of the population out of poverty while structural reforms and investments drive economic growth and social transformation.
rapid change
Development and urbanisation are rapidly increasing the match between Swedish expertise and Indian market demand. In addition to traditional industries such as automotive, industrial tools, pulp and paper, and IT, we can now add smart cities, healthcare and consumer products to the list of wanted products and services. The fast-growing middle class drives a shift in consumer behaviour towards new digital business models and e-commerce.
Vast market potential
Trade relations between Sweden and India dates back almost 300 years. In recent years, India has become a global innovation and start-up hub, something that leading Swedish companies have learned to utilise. Today, there are over 200 registered Swedish companies in India that indirectly employs over 1.2 million people. The vast market potential has created a favourable business climate for companies that like to establish a presence, making India a regional business hub.
Possible challenges
A few challenges that Swedish companies need to be aware of include a A few challenges that Swedish companies need to be aware of include bureaucracy, corruption, protection of intellectual property and a certain level of resistance towards foreign investments. Our Trade & Invest Commissioner Anders Wickberg tells you more about possibilities and risks on the Indian market in the interview below.
How we can help
Business Sweden has helped Swedish companies grow in India for more than 25 years. From our two offices in Bangalore and New Delhi, we also support Swedish companies in neighbouring markets such as Bangladesh, Sri Lanka, Pakistan, Bhutan, Nepal and the Maldives. We can help you understand the business culture, plan your market entry in relevant segments, and suggest suitable partners, to mention a few of our key services.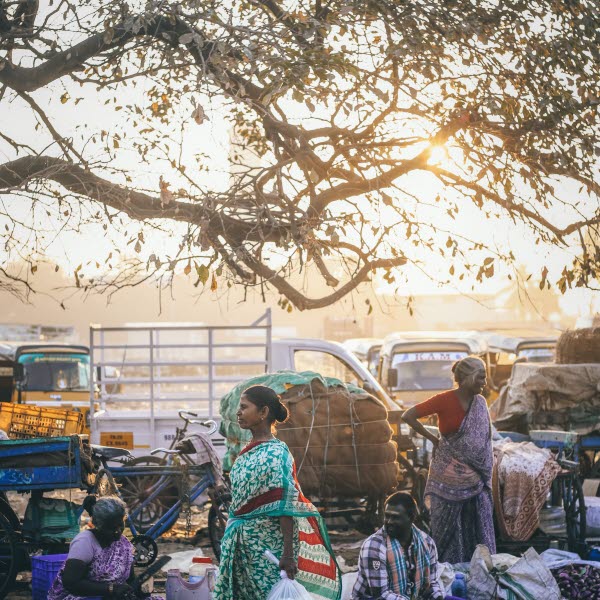 Anders Wickberg
Trade & Invest Commissioner India
What are the main advantages for expansion in India?
India is a promising market due to, among other things, the favourable time zone, low labour costs and ease of communication. From India, companies can facilitate expansion to neighbouring growing markets such as Bangladesh and Sri Lanka. India offers opportunities for both SMEs and large corporations. Due to the complexity and size of the market it is however important for companies to enter with a long-term approach and strategy. Swedish companies have a competitive advantage in healthcare, sustainability and cleantech, and smart cities. A rapidly growing consumer market creates opportunities for consumer brands, digital platforms and payment solutions.
What are the risks and challenges companies may face in India?
Even though India has become more open towards foreign investments, there is still a lot of protectionism. The government is pushing hard for "Make in India", making it harder for foreign companies to compete in public tenders. Corruption, delayed reforms, red tape and protection of IP rights are mentioned as the main challenges. Other obstacles are a high level of unorganised trade and a low level of productivity in certain sectors. Even though India has a young and educated workforce, there is a clear deviation between sectors and jobs. Foreign companies need to be aware of the price sensitiveness and need to adapt to the market by reinventing business models and solutions to local conditions. Many Indian partners prefer if their foreign counterpart has a local presence as this shows commitment and indicate long-term ambition.
Are there any cultural aspects to consider?
India is like a mosaic of cultures and languages, and it is a good idea to see India as a continent rather than as a country. Social dynamics and preferences change every other kilometre, which makes it even more important for foreign companies to do their homework before expanding to India. Swedish companies need to make a comprehensive market segmentation and focus their business accordingly. There are many differences between Swedish and Indian business culture, which are more apparent outside megacities such as Delhi, Mumbai and Bangalore.
Get in touch
Phone
+91 (0)11 4606 7100
Email