The Japanese government is currently implementing ambitious reforms across several areas, from developing energy and agriculture to addressing the problems of an ageing population and gender equality. Japan has a vast manufacturing industry and considerable investments have taken place to further enhance the sectors' international competitiveness. Today, it is the world's third largest economy and Sweden's largest export market in Asia.
Our diplomatic relations with Japan go back 150 years. 1,500 Swedish companies currently trade with Japan, of which around 150 have a local presence. Due to the increasing international competition, many Japanese companies turn to Sweden to learn more about innovation, new business models and international success. The Japanese industry is open for joint ventures and other forms of cooperation with foreign companies.
Better access to the Japanese market
Japan has taken a more active role in support of global trade in recent years. The EU-Japan Economic Partnership Agreement (EPA), which came into force on 1 February 2019, is a result of Japan's new role to forge trade alliances. It is the EU's most comprehensive free trade agreement ever and grants better access to the Japanese market.
Initially, the most concrete gains are reduced import duties, but there is also potential in the removal of non-tariff barriers, increased standard harmonisation, more access to public procurement and liberalisation of trade in services. The European Commission estimates that the agreement will increase EU's export to Japan by 16-24 percent, and even up to 170-180 percent in some categories such as food.
High demand for new products
With a population of 127 million, Japan has strong purchasing power and a high demand for new products. Due to the ageing population, health care has become increasingly important – Sweden is seen as a forerunner in this respect, and Swedish solutions have a good reputation. There has also been a renewed interest in Scandinavian design and fashion recently.
Potential risks
Common challenges for Swedish companies are related to establishing long-term partnerships, finding staff who have the relevant competence and a good level of English, and getting access to key stakeholders. Our Trade & Invest commissioner Carsten Grönblad talks more about possibilities and risks on the Japanese market in the interview below.
How we can help
Business Sweden has been active in Japan since 1972. Our employees in the office in Tokyo cooperate with staff in our Swedish offices to guide Swedish companies to the Japanese market in the most efficient way. We can help with everything from initial market analyses and strategic advice to finding reliable business partners and skilled staff.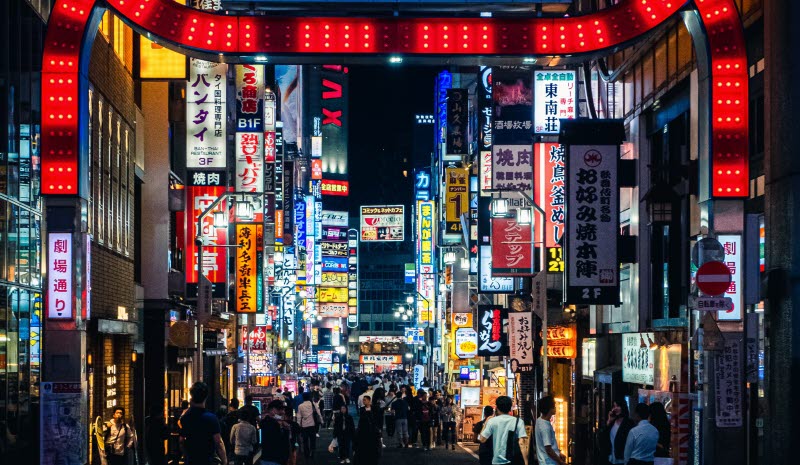 Carsten Grönblad
Trade & Invest Commissioner Japan
What are the main advantages for expansion in Japan?
In addition to Japan being the world's third largest economy, relationships with major Japanese companies are important not only for addressing the Japanese market but also for staying competitive in other markets globally. Japanese companies are leaders in several industries, and they have high technical know-how. A local presence is therefore valuable to be at the forefront of technological development. Success in Japan is a good way to showcase your company's competitiveness globally. Competition is high, but a company that cooperates with leading companies in Japan is probably able to meet similar needs for innovative solutions internationally.
What are the risks and challenges companies may face in Japan?
The supply of skilled employees is the most pressing challenge for Swedish companies in Japan. The labour market is characterised by an aging population and historically low unemployment. Finding staff with the right skills is a major challenge, especially if English is required. It is also crucial to get access to the right local network and to have long-term partnerships with Japanese companies, authorities and other stakeholders. This is a challenge for newly established companies that do not have a well-known brand. It is important to conduct a thorough partner evaluation to get a clear picture of the network and technical expertise of the potential partner. The effort to reach impact takes time, but companies testify that once you have reached an establishment, business relationships are long-term and profitable.
Are there any cultural aspects to consider?
Generally, there are good grounds for cooperation between Japan and Sweden. It is important to be responsive, humble and to seek mutually beneficial solutions. Business morale is high, and it is important to be punctual. Expect several visits to the country before you reach a deal. The decision-making process takes time as several people are involved and companies have a clear hierarchy.