Malaysia has been one of Sweden's most important trading partners in Southeast Asia for a long time. The country has a stable business climate and the current government has actively worked to increase its attractiveness to do business. As a result, foreign direct investments have grown at a steady pace.
Smooth business in Southeast Asia
In the past decade, the Malaysian economy has shown a remarkable growth, at a yearly rate of five percent on average since 2008. An important reason for this is the easiness to do business in the country. This is reflected by Malaysia's 15th position in the "Ease of doing business" list of the World Bank's "Doing Business Report 2019". As Trade & Invest commissioner Sara Hedin also mentions in the interview below, this is also possible because of the high level of English and the openness for international business ventures.
Opportunities for Swedish companies
With a growing middle-class and a fast-evolving industry landscape, Malaysia is now undergoing a rapid digital transformation. Driven by both the private sector and the government, initiatives were set up related to Industry 4.0, Smart Cities, e-commerce and 5G connectivity. The stable economic growth and the urbanisation in recent years have also led to an increased demand for infrastructure and high-quality transportation equipment.
Swedish export to Malaysia has been steady for the past decade, with the most important export products being machinery, electronics and transportation equipment. For Swedish companies, there is great potential within environmental technology, manufacturing and infrastructure.
How we can help
Business Sweden opened its office in Kuala Lumpur in 2005. We offer local support and advise Swedish companies how to strategically expand their business in the area.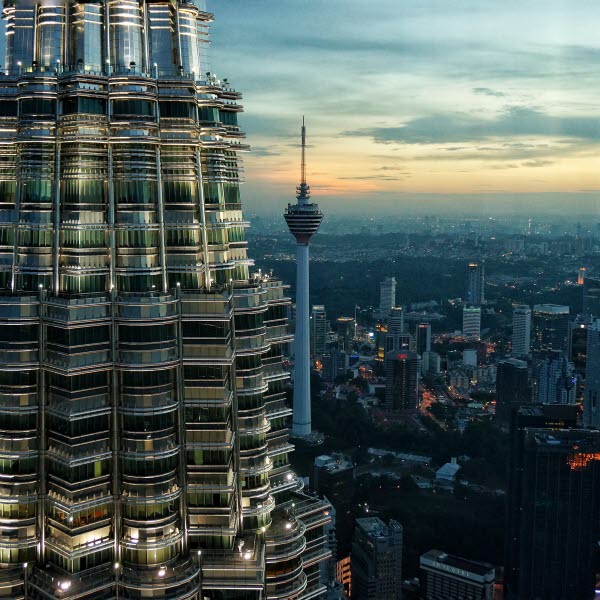 Sara Hedin
Trade & Invest Commissioner Malaysia
What are the main advantages for expansion in Malaysia?
Malaysia has long been a central trade partner for Sweden. With a stable business climate, strong growth and a strategic location in Southeast Asia, it is the perfect place for Swedish companies that want to expand to other parts in the region. The country is multicultural, there is an openness to do business with international companies, and English is the natural business language. Many companies choose to start their Southeast Asia adventure in Malaysia, because setting up operations is easy and relatively cheap.
What are the risks and challenges companies may face in Malaysia?
Corruption is still a challenge in the country, although the situation has improved somewhat with the new government. Swedish companies should bear this in mind when cooperating with various stakeholders in the market. The market is also relatively price-sensitive and highly competitive. Since it will be hard to compete with prices, Swedish companies should put the emphasis on the quality and sustainability of their product or service offering.
Are there any cultural aspects to consider?
The business culture in Malaysia is heavily based on relationships. It is therefore important for Swedish companies to have a local presence at an early stage, either through their own office or with the help of partners.
Get in touch
Phone
+60 3 2166 2531
Email