The Singapore economy is one of the most competitive and stable in the world, with no foreign debt, high government revenue and a consistently positive surplus. It is mainly driven by exports in electronics and precision engineering, but the service sector, particularly the information and communications industries, tourism, and finance are key drivers of growth, too. Singapore also has the world's busiest container seaport, with one fifth of the global trans-shipment trade passing through each year, making it a central node in the global logistics chain.
Increasing demand for Swedish products
Market-entry is unusually easy. The small city-state provides one of the world's most business-friendly regulatory environments for local entrepreneurs. And with increasing purchase power, an ageing population, urbanisation and an overall demand for sustainable high-tech products, the demand for Swedish products and services has increased on a large scale. Add Singapore's major investments in creating the world's first Smart Nation, and this market has become almost tailor-made for Swedish companies. Not surprisingly, this has led to Singapore becoming one of Sweden's largest trading partners in Asia Pacific.
The talent pool in Singapore is highly qualified, international and competitive. And, since the country is a natural stepping-stone for companies wishing to scale up and expand their business in the greater region, testing in Singapore will provide a sense of how to grow your business further in the Asia-Pacific region.
Risks and challenges
The main risk is a result of the region's success, namely finding and retaining talent. Competition is fierce and the cost situation high, which results in companies having to be patient and expect it to take some time before business take off. And, because transparency is a major factor in the business climate, the country can be perceived as complicated in terms of financial reporting and general compliance. These strict processes of course reflect Singapore's zero tolerance for corruption and irregularities. Our Country manager in Singapore, Rickard Levin, has more insights on this that you'll find in the interview below.
How we can help
At Business Sweden we help Swedish companies looking to invest and expand in this stable and highly dynamic economy. We do this through strategic advice, practical support, market insights and an extensive business network.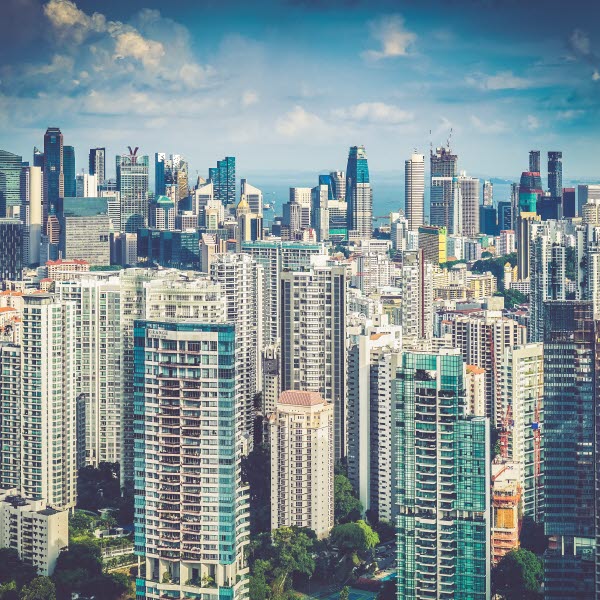 Rickard Levin
Country Manager Singapore
What are the main advantages for expansion in Singapore?
Establishment in Singapore could be a first step into the Asian market, to then further scale up business in the region. Companies see Singapore as an important node in the global logistics chain as it hosts large central warehouses and distribution centres. In recent years, Singapore has also become a hub for regional and global R&D through promoting advanced innovation partnerships.
The business climate is permeated with reliability, transparency and efficiency, and is mainly English-speaking. In addition, the talent pool is highly qualified, international and competitive. By testing your business idea in Singapore, you get a sense of what is needed to grow your business in the wider Asia-Pacific region.
What are the risks and challenges companies face in Singapore?
The main risk lies in finding and retaining talent. It is also important to be aware of that competition and cost situation is high, which implies that Swedish companies must be patient and expect that it takes some time before the business take off. The country is also perceived as complicated in terms of financial reporting and general compliance. These strict processes reflect Singapore's zero tolerance for corruption and irregularities.
Are there any cultural aspects to consider?
Singapore is an ethnically multi-faceted society with a Chinese majority and strong minorities of Malays, Indians and other Eurasians. It is therefore important to show respect for each other's cultures and society and to get to know each other before doing business. Personal relationships are important in Singaporean business culture, so don't be surprised if you get personal questions in a meeting. Negotiations take longer than in the West, however not as long as in other Asian countries. Singaporeans are usually well-prepared and expect you to be too.
Get in touch
Phone
+65 8879 4007
Email