As one of the strongest economies in Asia, Taiwan's GDP per capita is a comparable to Germany or Sweden. Small and medium-sized enterprises make up 98 percent of all Taiwanese companies, making them the driving force of the economy and an important source of employment. In addition, the world-leading manufacturing conglomerates in the high-tech and electronics sector also contribute significantly to Taiwan's strong position.
Economic stronghold in Asia
In terms of business, the market is renowned for its easy business culture and it often functions as a test market for the rest of Asia. Taiwan has a complex relationship with mainland China, but the economic collaboration is comprehensive. With close cultural ties, Taiwan has an extensive business network both in China and in other parts of Asia. Today, it is one of the five largest investors in mainland China. Taiwanese companies also represent a substantial part of the total export of the private sector from China to the USA.
Opportunities for Swedish companies
The largest sector with significant opportunities for Swedish companies is the ICT sector. There is also untapped potential for Swedish companies in retail, healthcare, manufacturing solutions, transportation systems, energy and environmental technologies, and the food and beverage industry.
Over the years, Sweden and Taiwan have built very good trade relations. As you can read in the interview below with market manager Vlad Månsson, this relationship is partly due to the good mutual understanding in terms of business culture. Swedish companies have a long and successful presence in the market, with a reputation for supplying high-quality products and services. Today, there are more than 100 Swedish companies present on the island and the number of Swedish companies is steadily increasing.
How we can help
Business Sweden has been present in Taiwan since 1991 as one of our first offices in Asia. Our office offers strategic advice and has the necessary local contacts to help Swedish businesses kickstart their activities in Taiwan.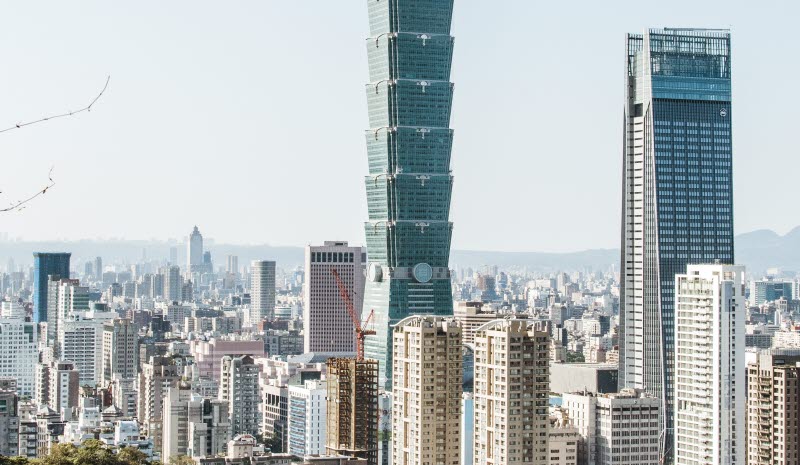 Vlad Månsson
Market Manager Taiwan and Director of Trade and Investment
What are the main advantages for expansion in Taiwan?
The main advantages of doing business in Taiwan are the strong purchasing power and the large technology industry. There is also a strong focus on quality, innovation and sustainable solutions. In addition, there is a good match between Swedish and Taiwanese business culture, especially with regard to honesty and long-term thinking. These key aspects give a comparative advantage to Swedish companies.
What are the risks and challenges companies may face in Taiwan?
It is very important that companies conduct a proper market analysis at an early stage before entering the Taiwanese market. The competition between Taiwanese, Japanese, American and European businesses is fierce and the market is very price-sensitive. A thorough evaluation should help companies find the market niche where their products and services can be successful. An additional challenge is getting in touch with the right business partners and finding the right staff. These are all challenges Business Sweden can offer support with.
Are there any cultural aspects to consider?
Many Swedish companies describe Taiwanese business culture as a mix between the Japanese and the Chinese. However, many domestic companies are accustomed to doing business with European and American companies, which results in less cultural misunderstandings than in other parts of the world. Taiwanese business people are honest and often intend to build long-term relationships. Like in other parts of Asia, we strongly recommend a regular visit to your business partners to maintain a close connection.
Get in touch
Phone
+886 2 2757 6573
Email