As one of the strongest economies in Asia, Taiwan's GDP per capita is a comparable to Germany or Sweden. Small and medium-sized enterprises make up 98 percent of all Taiwanese companies, making them the driving force of the economy and an important source of employment. In addition, the world-leading manufacturing conglomerates in the high-tech and electronics sector also contribute significantly to Taiwan's strong position.
Economic stronghold in AsiA
In terms of business, the market is renowned for its easy business culture and it often functions as a test market for the rest of Asia. Taiwan has a complex relationship with mainland China, but the economic collaboration is comprehensive. With close cultural ties, Taiwan has an extensive business network both in China and in other parts of Asia. Today, it is one of the five largest investors in mainland China. Taiwanese companies also represent a substantial part of the total export of the private sector from China to the USA.
Opportunities for Swedish companies
The largest sector with significant opportunities for Swedish companies is the ICT sector. There is also untapped potential for Swedish companies in retail, healthcare, manufacturing solutions, transportation systems, energy and environmental technologies, and the food and beverage industry.
Over the years, Sweden and Taiwan have built very good trade relations. Swedish companies have a long and successful presence in the market, with a reputation for supplying high-quality products and services. Today, there are more than 100 Swedish companies present on the island and the number of Swedish companies is steadily increasing.
How we can help
Business Sweden has been present in Taiwan since 1991 as one of our first offices in Asia. Our office offers strategic advice and has the necessary local contacts to help Swedish businesses kickstart their activities in Taiwan.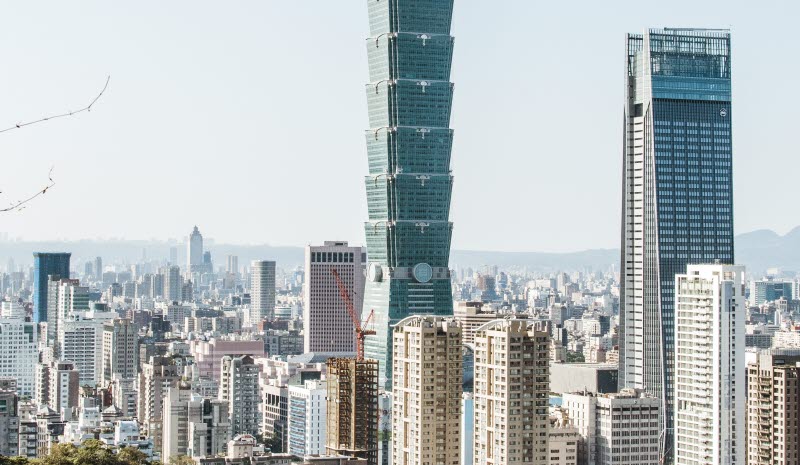 Petter Sund
Market Manager Taipei
What are the main benefits of expanding in Taiwan?
With a presence on the Taiwanese market, Swedish companies can create an excellent base for future expansion in the region, as well as benefit from the strategic geographical location to the major markets in the region, a vibrant domestic market, educated workforce, high-tech industries, great infrastructure, as well as IP protection.
With a population of 23 million, and one of the highest GDP per capita in the region, it is a vibrant market home to global technology leaders such as TSMC, and unicorns such as Appier and Gogoro. Since the late 1980s', Taiwanese companies has expanded its manufacturing footprint into China and South East Asia, and today plays a major role in the global supply chains. Today, the country is perhaps best known for its semiconductor industry.
What risks and challenges should you be prepared for in Taiwan?
Taiwan ranks high in the region in many essential indexes that measure corruption, investment risk, credit risk, and protection of intellectual property rights. According to the country risk analysis issued by EKN, The Swedish Export Credit Agency, Taiwan ranks just behind major Western economies as well as Japan, but on par with South Korea and ahead of other major markets in Eastern Europe, where Sweden has major business interests.
What cultural differences should be taken into account in Taiwan?
Taiwanese companies and organisations are more hierarchical than Swedish organisations in general, so the recommendation is always to address to the most senior person in the business meeting no matter the level of his or her English is to show respect. It is easy to assume that the best English speaker in the meeting also has authority, but the authority is almost always held by the most senior representative. Also make sure to speak slowly and articulate clearly.
It is common for Taiwanese companies to have business processes that are more rigid than in many western countries, so decision making can sometimes be considered to take a longer time and involve more formal steps such as notarisation of documents and d the use of physical stamps instead of signatures.