The Philippines is often described as an emerging market, fuelled by a growing middle class, favourable demographics, and large investments in infrastructure projects. The economy is growing very quickly and today there are 40 Swedish companies in the Philippines that capitalise from this economic progress.
Opportunities for Swedish companies
The economic growth is especially centralised in the capital Manila, but the current government is making an effort to spread business to the rest of the Philippines. Focusing on reducing poverty, they invest in large infrastructure projects in the country's different regions. This is where international companies find the biggest business opportunities. There are also interesting possibilities within manufacturing, retail and other professional services.
Possible challenges
Although the strong economic growth offers plenty of opportunities, the Philippines is still a high-risk market. As you can read below in the interview with our Trade & Invest commissioner Ulf Wennblom, companies that want to enter the market should plan meticulously and be prepared to deal with corruption.
How we can help
Business Sweden has been present in the Philippines since 2017. Our team offers strategic advice and has a support network that helps Swedish companies get their business on track.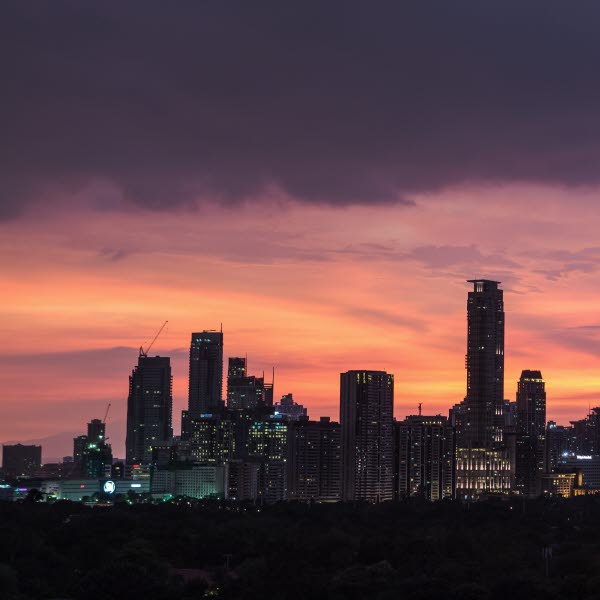 Ulf Wennblom
Trade & Invest Commissioner The Philippines
What are the main advantages for expansion in the Philippines?
The strong economic development and the well-educated, English-speaking young population create good conditions for global expansion. The Philippines can function as a company's platform for IT support and app development. Other business opportunities can be found in public transport, aviation, shipping, smart cities, energy and the construction and maintenance of roads and railways. These sectors currently have a need for innovative solutions. Moreover, as the Asian Development Bank has its headquarters in Manila, the Philippines offers many opportunities for companies to supply innovative products and services to this big institution.
What are the risks and challenges companies may face in the Philippines?
The Philippines is a difficult market to do business in due to the widespread corruption. Companies have to do their homework and invest a lot of time preparing before entering the market. Taking enough time to do this is often underestimated by Swedish companies that want to settle in the Philippines. There is also a risk connected to natural disasters. That's why companies should make sure to have a solid business contingency plan.
Are there any cultural aspects to consider?
Business culture in the Philippines has a mix of American, Chinese and Spanish aspects. Friendships and good relationships are important elements in business and decision-making. Contracts and legal documents are often lengthy and complicated, and it is good to bear in mind that the Philippine society is essentially cash-based.
Get in touch
Phone
+63 917 841 7784
Email