Located in the centre of Europe, the three Benelux countries Belgium, the Netherlands and Luxembourg make up Sweden's third largest trading market. As the heart of the EU and NATO, Benelux is a highly relevant market in terms of security, politics, as well as commerce, and the collective GDP is one of the largest in Europe.
export and trade in Europe's beating heart
A central trade and logistics hub, Benelux is home to some of Europe's most vital ports, airports, and road networks. Add competitive corporate tax rates, a highly educated, multilingual workforce and a high living standard, and you have a climate that enables growth and encourages international businesses to establish a local office or subsidiary. Heavy investments in R&D and technology are drivers for both start-ups and multinational corporations.
Opportunities for Swedish companies
There is a continuous fast-moving development and transformation with a focus on technology, innovation, and sustainability – all areas where Swedish companies can add great value but will also have fierce competition. The Benelux region and Sweden have similar business climate, but there are also distinct differences between the markets. Consumers in the Netherlands are known as pragmatic and early adopters, while Belgian consumers are more traditional. However, if consumers in the Benelux region are willing to buy your products, chances are higher for success in other European markets. Yet as our Trade & Invest commissioner Tomas Korseman explains below, it is wise not to underestimate the differences that do exist.
How we can help you expand
With our office in The Hague, Business Sweden has been present in the Benelux region since the mid-1970s and is well positioned to help Swedish companies with everything from strategic advice and market insights to practical support. Thanks to our extensive network in both public and private institutions, you can count on us to kickstart your activities in this region.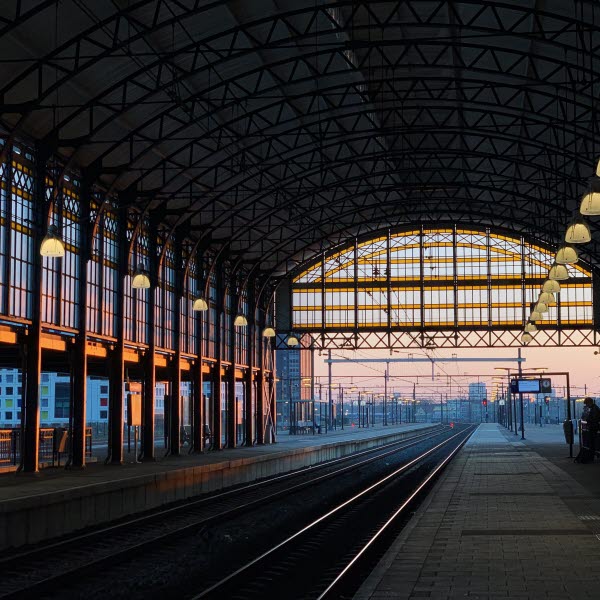 Tomas Korseman
Market Area Director Central and Eastern Europe
What are the main advantages for expansion in Benelux?
The countries are geographically very dense, with a large customer base on a very concentrated area. The Randstad region of the Netherlands and Belgium's Flemish diamond account for 50 percent of the countries' population and consumption. Thanks to Europe's two largest ports (Rotterdam and Antwerp), one of the continent's largest airports, and a well-developed road network, the region is also Europe's logistics hub. Many companies therefore choose to establish their production or warehouse facilities in Benelux. In general, the market has a high technological maturity with many sophisticated buyers. Consumers in the region are known for being open to new solutions.
What are the risks and challenges companies face in Benelux?
The region has very high competition and general business maturity. The image of Sweden is often linked to innovation and high quality. Still, the impact of this image is rather limited, thanks to many strong domestic companies. In addition, the region is very price-conscious which can affect Swedish companies that offer more pricy solutions.
Are there any cultural aspects to consider?
Overall, the culture might seem similar to the one in Sweden, but there still are cultural and linguistic differences that shouldn't be underestimated. With its long experience in international trade, the Benelux region is known for an openness to business and to new products and solutions. Business people are generally reliable but will always try to get the most out of a deal. Business culture moves very quickly. Consensus as a form of decision is not applied to the same extent in the Benelux region and there is a faster decision-making process.