Finland is no doubt one of Sweden's most important trade partners. Swedish companies have a wide presence on the Finnish market, and there is a high level of interest and corporate activity between the countries. Swedish products are often integrated to the extent that customers do not even reflect on the origin, which is a clear advantage when competing with other companies.
Attractive market
International surveys confirm that Finland is in the very top league for competitiveness, innovation, technology and education. Political stability, low levels of corruption, a well-educated workforce and favourable business conditions are the pillars of Finland's competitive advantage and the reasons why the country is so attractive for foreign companies and investors.
Opportunities for Swedish companies
In recent years, the demand for software solutions and environmental technology has increased and created opportunities for Swedish companies, especially within the maritime, automotive and mining industries. Reforms and transformation of the healthcare system have introduced further valuable opportunities. Also, Finland is renowned in the start-up world, much because of SLUSH, the most important meeting point for Nordic start-ups and potential investors.
Potential challenges
Even though Sweden and Finland have such a similar culture and society, there can be obstacles. The most obvious challenge for Swedish companies that want to grow sales in Finland is the language. Our country manager Christian Weckman gives a few handy hints about this and more in the interview below.
How we can help
Business Sweden has been active in Finland since 1974. The team in our Helsinki office cooperate with our business developers in Sweden to help companies grow their presence in Finland. From initial market analyses and strategic advice to partner search and local expertise, we make sure you get off to the best possible start.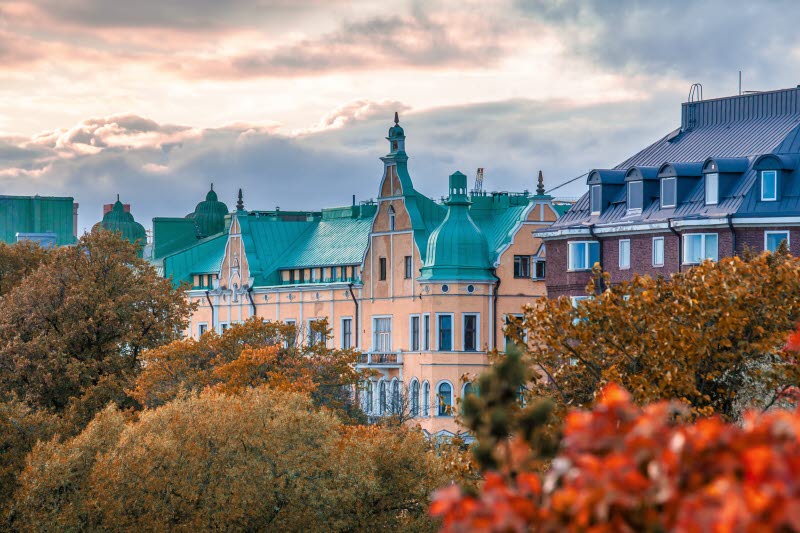 Christian Weckman
Country Manager Finland
What are the main advantages for expansion in Finland?
The Finnish business structure is very similar to the Swedish, which means that companies in most industries find a natural and attractive target group. Companies that are result- and action-oriented can get far in business in a short time. Another strong advantage is that Swedish solutions have a good reputation, based on a long history of trade between the two countries.
What are the risks and challenges companies may face in Finland?
Finland is usually a very safe and predictable market both for business and society. What can be challenging is the Finnish language, especially if a lot of documentation or general market adaptation is required. This can be solved quite easily with local expertise or advice, however. It can also be challenging to get a first business case in Finland. Swedish companies may feel that Finland is not a country of early adopters as in Sweden. Our advice is to set clear intermediate goals for how to build confidence in the market and thus find and establish relevant networks and contacts.
Are there any cultural aspects to consider?
Meetings are rarely unconditional, so it is important to be well prepared and have a clear plan about the next step before you enter a meeting. And if a meeting does not seem to be relevant or lead somewhere initially, it is often worth to follow up anyway. The interest and opportunity might present itself at a later stage. The entrepreneurial spirit that has arisen in the past decades has contributed to bringing our cultures even closer, and different parts of society contribute to improve everyday life through innovative solutions.
Get in touch
Phone
+358 400 167 549
Email