Germany is the world's fourth biggest industrial country with 84 million people. The average purchasing power per capita exceeds Sweden's, and four regions have a higher GDP than us. It is not surprising that our most important trading partner is known as the economic engine of Europe.
Strong economic ties
Economic ties between Sweden and Germany are strong, which is reflected by the fact that more than 1,500 Swedish companies and subsidiaries are represented on the German market. Germany is also the country with the highest investment rate in Sweden, with 1,000 subsidiaries in the Swedish marketplace.
An array of business opportunities
Swedish companies and products have an excellent reputation for innovation and quality among German firms and consumers. Together with a demand for solutions in areas where Swedish companies are industry leaders, there is an array of business opportunities available. A few examples of industries with promising prospects are digitalisation of the industry and public operations, 5G and fiber connectivity, energy efficiency, e-health, sustainably prepared food, conversion in the consumer market to e-commerce and digital payment services. There are also areas that are suitable for Germany and Sweden to tackle jointly, for example AI and battery technology.
The bilateral innovation agreement between Sweden and Germany, set up in 2017 to promote innovation, create new export and boost competitiveness, is an important foundation that brings our companies and institutions closer. By joining forces, we can develop products and solutions that address the European societal challenges ahead.
challenging value chains
Germany is a country with strong and well-functioning value chains, and it can be a challenge for Swedish companies to find a place within those value chains.
How we can help
Business Sweden's office is located in Berlin and we cover Germany and Switzerland. They will help you get your business off the ground as quickly and efficiently as possible. Our key services include providing strategic advice and giving access to stakeholders that can be difficult to reach without an established contact network. Our offices in Sweden support companies in the early stages of market expansion, for example by producing tailor-made market analyses.
Svensk-tyska Språkfonden
The Foundation Svensk-tyska Språkfonden offers scholarships for one week intensive course in business German at the Carl Duisberg Training Center in Berlin. Svensk-tyska Språkfonden is administered by Business Sweden and governed by a special committee consisting of representatives from the Swedish government and business community. Read more about Svensk-tyska Språkfonden.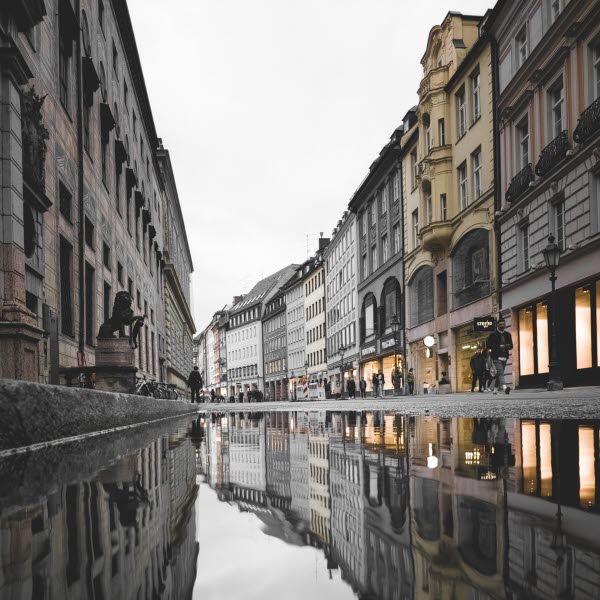 Johan Holmlund
Trade & Invest Commissioner Germany
What are the main advantages for expansion in Germany?
Germany is a nearby market relatively similar to Sweden in terms of business culture. Swedish innovation and quality are appreciated, and they are prepared to pay for it. Swedish and German companies are strong sparring partners, where Germany is a world leader in process and quality, while Sweden is superior in innovation and cooperative ability across industrial boundaries with our solution-oriented business culture.
What are the risks and challenges companies may face in Germany?
Germany is a strong industry nation with companies that have well-functioning value chains, and it can be challenging for foreign companies to enter these value chains. To handle this and to grow in Germany, one should take Germany's economic significance and size of the market seriously. Germany should not only be part of an international strategy but also constitute the company's expanded domestic market. Companies should invest time and money in management and board work, training and strategic competences. Acquisition of competitors or partners in the value chain can provide faster and safer entry into the market. It's also favourable to get access to German companies and institutions' innovation budget and building German key accounts to grow your global business.
Are there any cultural aspects to consider?
In Germany, you are generally required to convey a clearer message of your business than in Sweden, and you have to be able to explain why you want to cooperate. It is important to show what the collaboration could and should lead to and how you plan to work together.