The Swedish government condemns Russia's invasion of Ukraine in the strongest possible terms. Due to the tragic and serious developments the EU, the US, and others have imposed further sanctions on Russia. In all probability, there will be additional sanctions soon, and Swedish companies may also be affected by other countries' sanctions packages.
Those of you who do business in the affected region, keep in mind that:
Act with great caution and follow developments closely and continuously. More and stricter sanctions will probably be issued in the near future, and changes may occur from day to day.
Raise the issue of possible business with Russia to the management of the company and bring in legal expertise to assess your compliance with sanctions and other rules.
Contact your bank to discuss how/if they handle transactions with Russia.
Review how your supply chain is affected by this.
For questions about sanctions, contact exportregler.
More information about the sanctions against Russia can be found at the National Board of Trade Sweden and the Government of Sweden.
For the latest on the war in Ukraine and its impact on Swedish companies, please find Business Sweden's collected information with FAQ's and details about our support services here.
Growing economy with a few challenges
In the last 30 years, Poland's GDP per capita has increased by around 150 percent, which is more than any other country in Europe. In 2018, Poland became the first post-communist country to join the FTSE Russell list of developed markets, with a growth rate that ranked among the highest in the EU. With 40 million inhabitants, it is without a doubt a high-potential market. Nevertheless, due to the aging population and the low unemployment rate, companies do have to offer great working and development opportunities to attract skilled workers.
Poland is Central Europe's leading economy. As the only growing market in the EU during the financial crisis, Poland now has an economy the size of Sweden. In addition to the healthy economic growth rate and good business climate, the geographical proximity to Sweden creates plenty of business opportunities.
Opportunities for Swedish companies
Trade between Sweden and Poland is continuously growing, and the Polish market is becoming increasingly important for Swedish products. The export to Poland has doubled in the past nine years and is still on the rise. At the same time, the export per capita is still smaller than to the Baltics, so there is plenty of room for further growth. Read our Country manager Mattias Lindgrens advice below on how to make the most of the current potential.
How we can help
Business Sweden has been operating in Poland since 1991 with an office in Warsaw. The Warsaw office also covers operations with Ukraine and Romania. We offer both strategic and operational support and can help you grow sales with our extensive network.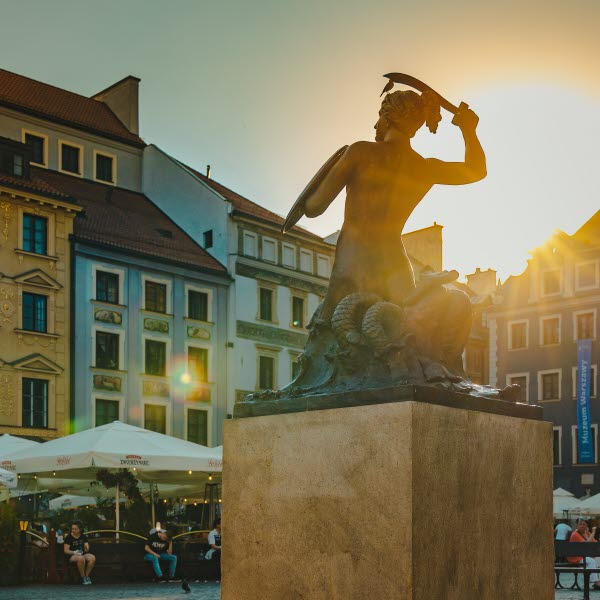 Mattias Lindgren
Trade & Invest Commissioner Poland
WHAT ARE THE MAIN ADVANTAGES FOR EXPANSION IN POLAND?
Poland is a nearby, prosperous and fast-growing economy with a good business climate and many business opportunities. The conditions for nearshoring and establishing production facilities are very good.
Poland is especially attractive from a supply chain perspective due to short delivery times, skilled labour force with relatively low labour costs and central location to main Swedish export markets in Europe coupled with excellent logistic conditions. There are also possibilities to benefit from extensive EU support.
WHAT ARE THE RISKS AND CHALLENGES COMPANIES MAY FACE IN POLAND?
As a prosperous economy and an EU Member State, Poland has few barriers and low risks for Swedish companies. The political situation has a relatively limited impact on business and corruption is rare. However, finding skilled labour may become more difficult in the future due to low unemployment and an aging population. Therefore, Swedish companies with a local presence are recommended to offer competitive working conditions and development opportunities to attract and retain a skilled workforce. Tough competition and bureaucracy are mentioned as main difficulties among Swedish companies already being present in the country.
ARE THERE ANY CULTURAL ASPECTS TO CONSIDER?
In Poland, you greet your associates with a handshake, and you greet the women first. The dress code is also more formal than in Sweden. During meetings, be prepared to get straight to business, perhaps after a brief introduction. Also bear in mind that decisions are made swiftly. Verbal agreements should be avoided and always give preference to a detailed and signed contract. Agreements are usually respected, but payments tend to be delayed.
Get in touch
Phone
+46 7 62 73 14 44
Email