As a fast-growing economy, Spain is among the ten most attractive destinations in the world for direct investments by companies from abroad. It is also the third largest recipient of greenfield projects in Europe. In combination with an increase in industrial productivity, this creates many interesting opportunities for Swedish companies.
Opportunities for Swedish companies
For a long time, Swedish businesses have been present on the Iberian Peninsula, and today there are over 550 companies with an office in the area. Thanks to Sweden's good reputation, there is a strong demand for Swedish goods and services. Especially for efficiency-enhancing ICT solutions in the private and public sector, we see a great potential to enter the Spanish market. Other important sectors are the chemical industry, banking, aerospace and automotive, healthcare and life sciences, and infrastructure and energy.
The gateway to Latin America
Spanish companies have a strong strategic position in key sectors in Latin America. A network in Spain may facilitate market entry over there and can also accelerate growth for Swedish companies. Therefore, many international companies choose Spain as the location for their Latin American headquarters. However, establishing your business in Spain can involve a few challenges in terms of bureaucracy and language barriers, as you will read below in the short talk with our country manager Samira Grylin-Allalou.
How we can help
Business Sweden has been operating in Spain for over 30 years. Our office is centrally located in Madrid and offers support and advice to Swedish businesses in both Spain and Portugal.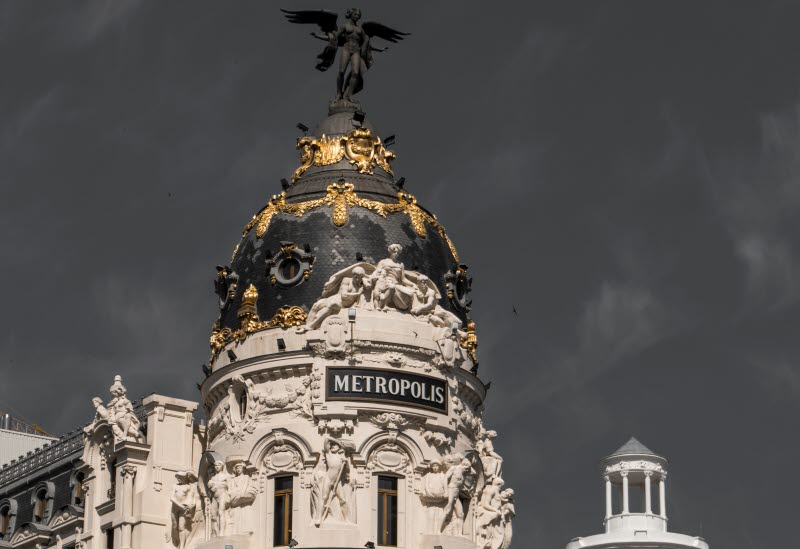 Samira Grylin-Allalou
Market Area Director Central and Eastern Europe
What are the main advantages for expansion in Spain?
The Iberian Peninsula is a promising market with a lot of potential. Especially Spain has experienced a strong recovery after the economic crisis of 2008-2014. A presence in Spain often functions as a springboard to kick off business activity in Latin America. In this respect, there is a lot of untapped potential for Swedish companies. Interesting industries are the automotive and aviation industry, ICT, healthcare sector, the energy sector and the manufacturing industry. Portugal is especially interesting for Swedish businesses in the textile industry who want to scale their production within the EU.
What are the risks and challenges companies may face in Spain?
Both Spain and Portugal are EU members, so we don't see any major obstacles or risks when expanding your business in these countries. The main challenges for Swedish companies are related to bureaucracy and language barriers. Doing business in Spain without a basic knowledge of Spanish might be difficult. In Portugal, however, most people do speak good English.
Are there any cultural aspects to consider?
Both Spain and Portugal are more bureaucratic than what we are used to in Sweden. Expect to invest a lot of time in getting in touch with the right contact persons, especially people at top of an organisation. Perseverance, planning and a long-term strategy are key here. Growing your network in Spain is based on establishing solid personal relationships. That's why local presence in the market is the most efficient way to push your business forward.