The Czech Republic is one of the fastest growing economies in Europe and the long-term macroeconomic prospects are looking very good. The increased purchasing power and a rising demand for quality products and services makes it an interesting market for expansion.
Innovation hub for Central Europe
The Czech Republic is a regional leader in industrial innovation, and it is also one of the most successful Central European countries in attracting foreign direct investments. The central location in the heart of Europe is an additional interesting asset for market entry. A flexible local business culture and a highly educated workforce are very beneficial for the development of many important industries, such as the automotive sector, advanced engineering, life sciences and ICT. Just as in Sweden, the Czechs have a long-term vision in mind when doing business. However, as you can read in the interview below with Trade & Invest commissioner Nikki Brandt, this sometimes makes companies overly cautious and can slow down the collaboration.
Potential growth for Swedish companies
The Czech Republic is a real growth hub in a wide range of business areas, such as high-end manufacturing, R&D, outsourcing, and supply chain management. Thanks to a steadily growing purchasing power, the country is often seen as a best cost country where companies can competitively produce and sell their products and services, and at the same time grow their business both locally and regionally. There is already a visible Swedish footprint in the market, with approximately 200 subsidiaries of Swedish companies. We're convinced, however, that there is still a lot of untapped potential and that more Swedish companies can set up successful business operations in the Czech Republic.
How we can help
Business Sweden's office is located in Prague. From there we also offer strategic advice and operational support to Swedish companies with business plans in Slovakia.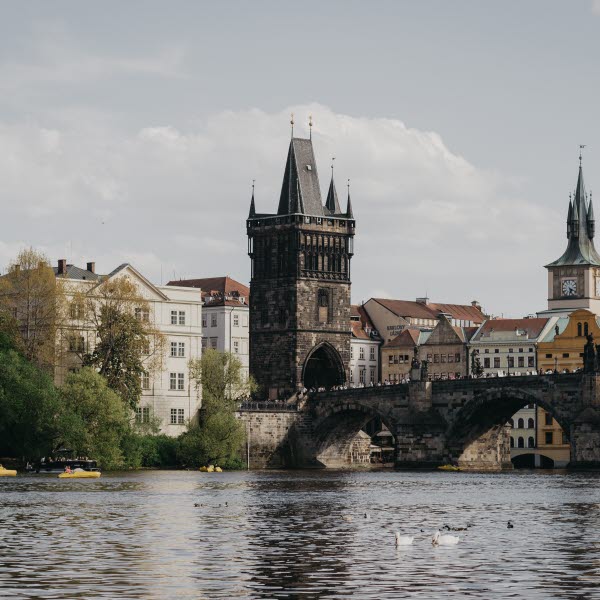 Nikki Brandt
Trade & Invest Commissioner Czech Republic
What are the main advantages for expansion in the Czech Republic?
It is relatively easy for Swedish companies to do business in the Czech Republic, thanks to a similar business culture with a strong focus on long-term sustainable business. Both production and service companies in most industries can seriously benefit from expanding to the Czech Republic, because it has become a hub for both shared service centres and high-tech research and innovation. This evolution complements the strong tradition of industrial production and supply chain management throughout Europe and can offer plenty of business opportunities.
What are the risks and challenges companies may face in the Czech Republic?
The threshold to close a first deal is usually not very high, but sometimes it can take some time before the actual collaboration kicks off. This is not a surprise, as both Swedes and Czechs are usually quite cautious when doing business. However, with some patience you can set up a solid collaboration and be profitable in the long run. The Swedish companies that are present in the market are very positive and report on a favourable business climate.
Are there any cultural aspects to consider?
There is a certain hierarchy in Czech companies that is not always easy to understand from the beginning. It is therefore important to be able to navigate within a company's structure and be sure to initiate discussions with the right person at the right time.
Get in touch
Phone
+420 222 242 000
Email