Sweden has a long-lasting trade relationship with the United Kingdom. Throughout England, Scotland, Wales and Northern Ireland, approximately 1,200 Swedish and Swedish-related companies have established an office, and there are many more businesses that export from Sweden to the UK.
Opportunities for Swedish companies
The UK has a plethora of industries and a healthy climate for start-ups to grow a successful business. With the City of London, it is also home to one of the largest financial centres in the world. There are not only lots of opportunities for Swedish companies to do business, but the UK also functions as a stepping-stone for international expansion, especially in sectors where Swedish companies can make a real difference. Examples of these areas are energy and cleantech, healthcare and life sciences, consumer goods and retail, and infrastructure and ICT.
Possible challenges
Swedish businesses see the UK as a good reference market for activities elsewhere in the world. But as you can read in our interview with Trade & Invest commissioner Gustav Bergström, there are potential challenges ahead, with the uncertainties connected to Brexit threatening the smooth business climate.
How we can help
Business Sweden has been present in London since 1973 and has established a strong network in both the business world and government services. In our London office, we also offer strategic advice and operational support in the Republic of Ireland.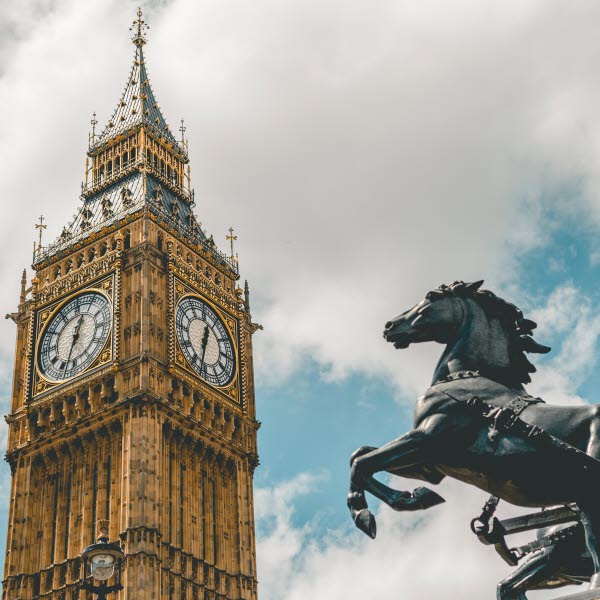 Gustaf Bergström
Market Area Director Central and Eastern Europe
What are the main advantages for expansion in the UK?
The UK has always been a strong trading partner for Sweden and the geographical proximity, large market size and low entry barriers have encouraged many businesses to establish an office in the UK. Sweden as a country has a solid brand reputation in the UK. Swedish companies see the UK as a market for benchmarking their activities against those of other companies in a multinational and competitive environment. Often the country is seen as a springboard for doing business in other parts of the world. Thanks to a large number of venture capitalists, family offices and business angels, London is also a major hub for companies that are looking for investors.
What are the risks and challenges companies may face in the UK?
The UK is generally known as a place where it is easy to do business. However, there is currently some uncertainty regarding the potential effects of Brexit, Britain's exit from the EU. We proactively monitor the development and help companies to prepare their business for different scenarios. The UK is also a relatively competitive market, so it might take a long time before you close your first deal.
Are there any cultural aspects to consider?
In the United Kingdom, organisations generally have a more hierarchical structure, and Brits are usually not as direct as we are in Sweden during business meetings. In the UK, business culture is strongly driven by networking. Maintaining sustainable relationships with your stakeholders will help you in the long run. Therefore, as a long-term strategy, focus on creating relevant contacts and regularly follow up after meetings with business associates.