With its 60 million inhabitants and continuously increasing consumer market, South Africa is a regional hotspot for growth in the south of the continent.
Growth hub for the entire region
Over the past decade, the country has carried out large structural reforms. Together with its rich natural resources and a fast-growing youthful population, South Africa now has a healthy and attractive business climate, even if there are still a few financial and political challenges.
There is a long history of bilateral relations between Sweden and South Africa, both in terms of sustainable business partnerships and development cooperation. Moreover, Swedish companies have a strong reputation for delivering high-quality products and services, especially in industries as electrical equipment, mining and ICT.
Opportunities for Swedish companies
Sweden exports many different products to South Africa, including vehicles, electric and ICT equipment and heavy machinery for mining, but also high volumes of pharmaceuticals and processed food. Thanks to the SADC Economic Partnership Agreement, South Africa has beneficial trade conditions with EU countries. As you can read in the interview below with the Trade & Invest commissioner Ludvig Hermansson, the lower labour costs are also beneficial for growing business in South Africa.
How we can help
Johannesburg is the sub-Saharan financial and economic centre and gathers regional offices of many international companies. Business Sweden has been based in Johannesburg since 1993 and also cover neighbouring markets such as Botswana, Namibia, Angola, Zambia, Zimbabwe and Mozambique.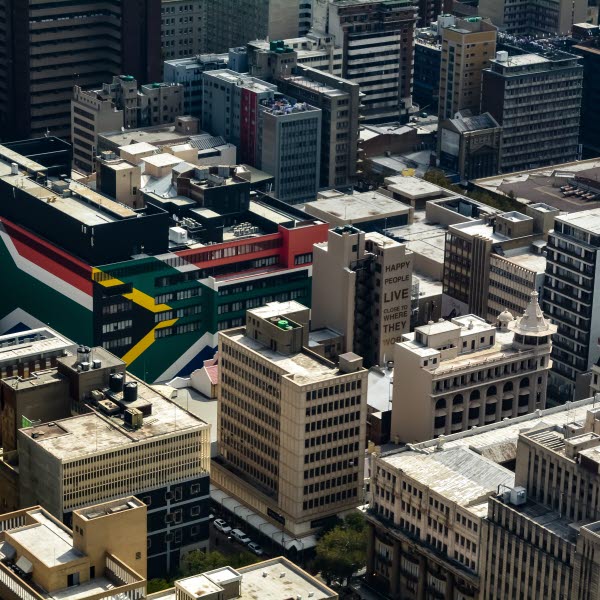 Ludvig Hermansson
Acting Country Manager Vietnam
What are the main advantages for expansion in South Africa?
Thanks to its natural resources, well-developed industry and infrastructure, and sophisticated financial and communications sector, South Africa is a preferred market for Business Process Outsourcing (BPO). Labour costs are significantly lower than in the EU, especially in terms of production where the cost in South Africa is almost one third compared to the EU and Sweden. Thanks to this cost-efficiency, the country has many business areas that have a lot of potential for continuous growth, such as the mining, energy, transport and manufacturing industries.
What are the risks and challenges companies may face in South Africa?
Due to a possible credit downgrade in the country, the South African rand is currently one of the most unstable currencies in the world. In order to avoid potential financial risks and to safeguard successful business activities, it is essential for foreign companies to build a long-term establishment strategy. Another challenge is the unstable political situation. Policies like the BBBEE (Broad-Based Black Economic Empowerment) create quite a few challenges for Swedish and other foreign companies to do business in South Africa.
Are there any cultural aspects to consider?
Proximity is the key success factor for doing business in South Africa. It is very important to build close personal relationships and having a local office is a must. Moreover, it is important to know that the corporate culture in South Africa and many other sub-Saharan countries is more hierarchical than in Sweden.
Get in touch
Phone
+84 24 3211 5722
Email