Valneva signs manufacturing agreement with HOOKIPA Pharma GmbH to provide analytical services, develop process scale-up and produce GMP clinical trial material, supporting the development of new immunotherapies based on HOOKIPA's Vaxwave®* and TheraT®* arenavirus vector technologies
New GMP-standard factory expands clinical manufacturing capabilities for vaccines in cancer immunotherapy, with expected opening early 2020
Process and analytical development expertise in Sweden enables upscaling and the successful installation of a 200 litre production line
Valneva continually invests in the modernization of its facilities to secure capacity for vaccines at its biotech plant in Solna, Sweden
Can vaccines hold the key to the prevention of cancer and other diseases? By all accounts, the future looks increasingly bright as rapid scientific progress opens up new frontiers.
"It is clearly a development area to be a part of", says Janet Hoogstraate, Chair of the Management Board at Valneva Sweden AB, a leading commercial stage vaccine biotech company developing and commercializing vaccines for infectious diseases with major unmet needs.
"We have signed a new contract with the biotech company HOOKIPA Pharma GmbH in Vienna to help scale production of promising cancer vaccine candidates. To achieve the scale up, we are building a new facility for clinical material at our site in Sweden, which opens early next year," she says.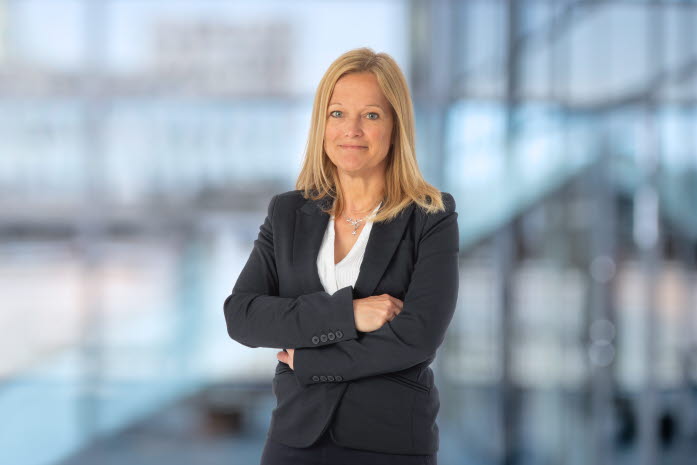 By establishing a new Good Manufacturing Practice (GMP)-standard factory in Sweden, Valneva will act as the designated manufacturer of clinical trial material for HOOKIPA. But Valneva's growth plans don't stop there.
The company is embarking on a multi-faceted expansion of its Swedish facility in Solna, located just north of Stockholm. The second phase of the planned investment includes the installation of a new aseptic filling facility.
Expansion in full swing
When completed in 2022, the filling facility will enable Valneva to secure production of its cholera product DUKORAL® – the world's first drinkable cholera vaccine – which has been produced in Sweden for more than two decades.
Apart from protecting travellers from the highly infectious disease, DUKORAL® has played a major role in combating cholera outbreaks in disaster-stricken areas such as Haiti following the 2010 earthquake. The vaccine was developed in the 1980s and 90s by two scientists at Sahlgrenska University Hospital in Gothenburg.
"People are increasingly travelling to far-flung destinations which means that they need cholera vaccination. Demand is rising across most of our markets," Hoogstraate explains.
"Our vision is to help combat vaccine-preventable diseases. Sweden has skilled talent in biotech production and automation as well as advanced infrastructure. This means that we can successfully scale operations here," she continues.
With two manufacturing plants in Sweden and Scotland, Valneva is an established vaccine manufacturer. In addition to cholera, the company manufactures IXIARO®, a vaccine against Japanese encephalitis and has also been involved in developing and scaling up processes for a more affordable Polio vaccine.
Moreover, Valneva's pipeline includes two larger projects currently in Phase 2 clinical stage development: VLA15, the only active vaccine program in clinical development against Lyme disease, and VLA1553, a potential single-shot vaccine against the severe, growing threat of chikungunya.
Beyond "anti-vax": new era emerges
According to figures from the World Health Organization (WHO), vaccines save almost three million lives per year. Following 200 years of extraordinary progress, it might seem unthinkable that anti-vaccination sentiment could possibly gain ground. But that is exactly what has happened recently.
The impact of anti-vaccination influencers has been alarming. For the first time in 2019, the "anti-vax" movement was added to WHO's top ten list of threats to global health. In the first quarter of the year, reported cases of measles increased by 300% in parts of Europe and the USA.
At the same time, Janet Hoogstraate is confident that a turning point has been reached.
"I think opinion is now shifting back in favour of science. Vaccines are fundamental to global health along with clean water and sanitation. People are also becoming more conscious about their own health and potential risks."
Meanwhile, demand for vaccine development from private companies and governments continues to rise as some 19 million children worldwide still miss out on routine vaccinations.
Swedish know-how is likely to be instrumental in the new era of immunisation where rapid response to disease outbreaks is paramount.
"We need to respond faster while meeting tougher pharmaceutical regulations worldwide. The skills and mindset of our employees are crucial for success. Our leadership style in Sweden focuses on fostering team achievements while taking individual responsibility, which is a huge asset in addition to our development and manufacturing competence."
"Our staff tend to take initiative to improve results at all times, which provides us with a competitive advantage. This cannot be taken for granted and is something to be proud of," Hoogstraate concludes.
About Valneva
Valneva is a biotech company that develops and commercialises vaccines for infectious diseases with major unmet needs. The company was founded in 2013 through the merger of Intercell and Vivalis, and employs approximately 480 people in Austria, Sweden, the United Kingdom, France, Canada and the U.S.
The company's fully owned site in Solna, Sweden, manufactures the cholera vaccine DUKORAL® as well as clinical material on a contract basis. The facility will expand operations through 2022. Valneva has proprietary vaccines in development including a unique vaccine against Lyme disease.