Morocco is a constitutional monarchy that has shown a steady political stability throughout the years. The economy is highly driven by local demand, as well as public and foreign investments.
Africa's growth hub
With Europe in sight across the Strait of Gibraltar, Morocco has a very strategic location for Swedish companies. It is also the first country on the continent with more than 50 Free Trade Agreements. Morocco performs well in terms of infrastructure development and is paving the way to lead by example as one of the most important financial centres in Africa. It has also become one of the continent's international flight hubs, serving more than 25 African capitals directly.
Opportunities for Swedish companies
Several Swedish companies are already established in Morocco, mostly within the telecommunication and IT industry. Other growing sectors of importance to Sweden are automotive, mining, tourism, agriculture and fishing. Our local office can help Swedish businesses to find the right local distributors, or other partners. As finance is a competitive key sector in the area, Business Sweden also actively supports Swedish companies in developing strategic alliances with Multilateral Development Banks. Collaborations with banks such as the African Development Bank, World Bank, European Investment Bank, National and Regional Authorities aim to identify relevant procurement projects where Swedish companies can compete.
How we can help
The Business Sweden office for North and West Africa has been active in Casablanca for more than a decade. We support Swedish companies that want to settle in Morocco with strategic advice, market-specific expertise and a local network. The team covers seven focus countries, including Morocco, Nigeria, Algeria, Ghana, Ivory Coast, Senegal and Tunisia.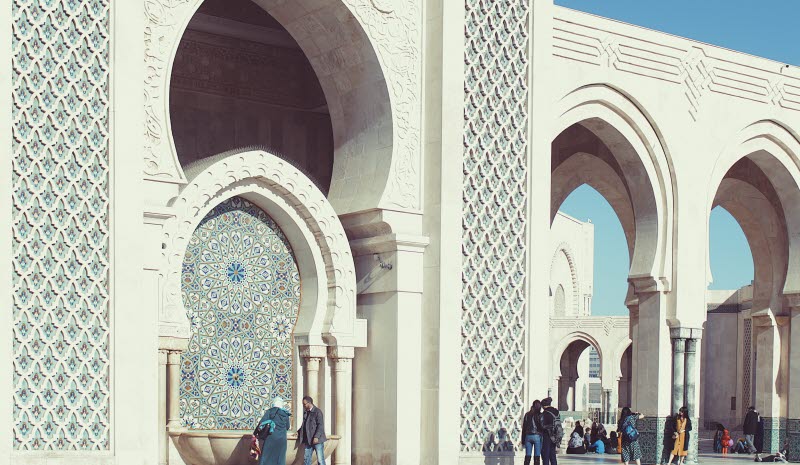 Zakaria Benabdeljalil Sjöberg
Country Manager Morocco and Regional Manager North and West Africa
What are the main advantages for expansion in Morocco, Northern and Western Africa?
Northern and Western Africa host some of the fastest growing economies in Africa. With a fast-growing middle class, changing consumer patterns and leapfrogging in ICT, there are plenty of opportunities for Swedish companies. Morocco is both the gateway to Africa and a bridge to Europe. However, there are significant differences between North and West Africa in several aspects. Western Africa being a generally poorer and less developed region is usually very price-sensitive while Northern African countries most times weigh quality more than price even if they are also relatively price sensitive. Hence companies with cost-effective solutions should see both regions as growth opportunities.
What are the risks and challenges companies may face in Morocco, Northern and Western Africa?
The two regions have areas of shared risks like safety and terrorism creating certain potential danger. There are also major challenges with corruption, fraud and difficulties in gaining access to information on ownership, accounting and processes. Payments are not always in line with Western European expectations and with most countries in the region having non-convertible currency and low-value currency, doing business with local companies can be more difficult. With the African Continental Free Trade Area Agreement (AFCTA) many business processes will be streamlined over time, providing Swedish businesses with an easier access to these markets. To manage current business risks, strong local partners and close control on local operations are necessary.
Are there any cultural aspects to consider?
North Africa and to some extent, West African countries business practices have been greatly influenced by French culture and emphasize courtesy and a degree of formality. English-speaking West African countries are less formal and have similar business culture to Sweden. In both regions, who you know is more important than what you know, so it is important to cultivate contacts and networks to assist you. Companies also prefer to do business with those they know and respect, hence a long-term approach and market presence is key to success in these regions. Finding the right partners and stakeholders to engage and do business with is crucial to success.