A population of 325 million people makes the USA the world's largest consumer market as well as the biggest importer of goods and services. It is also Sweden's largest export market outside the European Union – our total annual export of goods and services is valued at around 90 billion SEK. The ten largest American industries, including manufacturing, healthcare, finance, education, and consumer products, each individually generate an annual revenue greater than Sweden's total GDP.
A booming economy
The US economy is currently booming, which makes it a great time to grow global sales here. More than 1,600 Swedish companies in various industries are already active in the USA. These companies have a good reputation locally, widely recognised as leaders in innovation and quality. In addition, approximately 25 percent of Swedish companies' global revenue comes from the USA.
Key industries
There are several key industrial clusters of interest for Swedish companies including IT, design, financial services, transport systems, and healthcare. By setting up a local presence in these clusters, Swedish companies get access to competence, capital, and economies of scale.
Possible challenges
Be aware that the American market may present tough competition, and it can be difficult to understand the legal system. You can read more about common challenges for Swedish companies in our interview with our Trade & Invest commissioner Ann-Sofie Safa below.
How we can help
Business Sweden has had a presence in the USA since the 1970s. Our team of around 30 people cover all 50 states through our offices in New York, Chicago, and San Francisco. A few of our key services include providing strategic advice, producing tailor-made market analyses and introducing you to suitable partners and reliable legal advisors. For companies in the early stages of market expansion, we also have a team of business developers located in Sweden.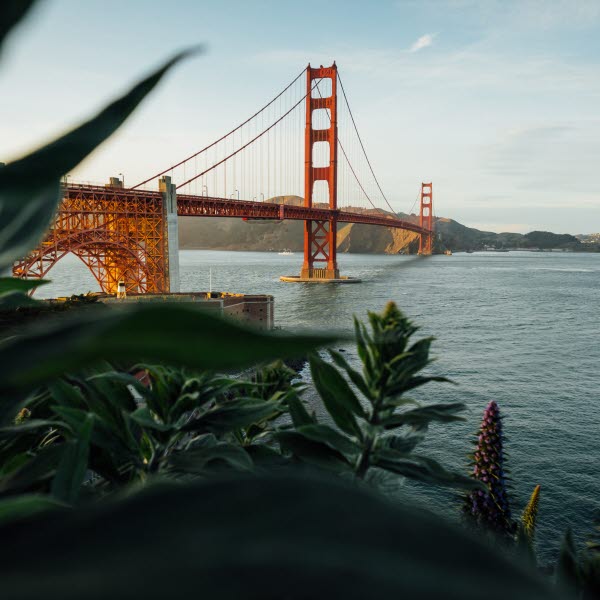 Ann-Sofie Safa
Trade & Invest Commissioner USA
What are the main advantages for expansion in the USA?
Thanks to a long history of strong relations, the USA is a key market for many Swedish companies. The combination of being the world's largest economy and consumer market continues to attract Swedish companies. The US market has a lot of potential in terms of size, but there is also clear access to knowledge and innovation that benefit companies doing business globally. The US is highly ranked on the World Bank's Ease of Doing Business index. Companies with a competitive offer and resources to invest in a larger market have good chances to succeed.
What are the risks and challenges companies may face in the USA?
One of the biggest challenges for Swedish companies is to understand the legal system and how to act in a legal dispute. This is normally handled by setting up a local limited liability company (Inc.). Many companies also underestimate the fierce competition and that the investment may take more time and resources than expected, which may imply a financial risk. Another challenge that companies face is the complexity and time required to obtain a work visa. Companies should ensure that those who need a visa have or will hold senior positions. Another obstacle lies in the time difference between Sweden and the US, which can be a whole working day in some cases. This makes it difficult to operate in the USA without a physical presence.
Are there any cultural aspects to consider?
Negotiations in the US are direct, and sometimes focus more on short-term gains than long-term relationships. Americans appreciate when you understand the value of a product or service, and respect those who do not compromise when it comes to price. The "time is money" attitude is still common here and it is important to a be strong negotiator. It is also good to know that prices can vary depending on the negotiations, even as much as 20-30% in some industries.
Get in touch
Phone
+1 415 835 3000
Email