Since 2002, the Turkish economy has been growing and improving steadily. Thanks to the growing employment rate and increasing average income, Türkiye has evolved into an upper-middle-income country.
Growing economy
There are several explanations for Türkiye´s economic development, such as the extensive infrastructure investments, a customs union with the EU, and a competitive tax system. The strategic location between Europe and Asia and the young and dynamic population are important assets to attract foreign businesses with aspirations to expand beyond Europe. Today, business opportunities are found within energy, healthcare, infrastructure, telecommunications and retail. The economic situation is beneficial, but cultural differences can be challenging and are worth bearing in mind when doing business in Türkiye. You can read more about this in the interview with our Trade & Invest commissioner Edin Erkocevic below.
Trade relations with historic roots
Trade relations between Sweden and Türkiye began in the 1700s. Nowadays, about 140 Swedish companies have ongoing operations in Türkiye, and many more are working with local distributors or agents. Export from Sweden to Türkiye covers a range of products including machinery and paper products, chemical and pharmaceutical products, iron and metal, products from the automotive sector, telecommunication equipment and electrical appliances.
How we can help
Business Sweden has been active in Türkiye since 1991 with an office in Istanbul. The team has expertise and network needed to help Swedish companies set up a successful subsidiary in Türkiye.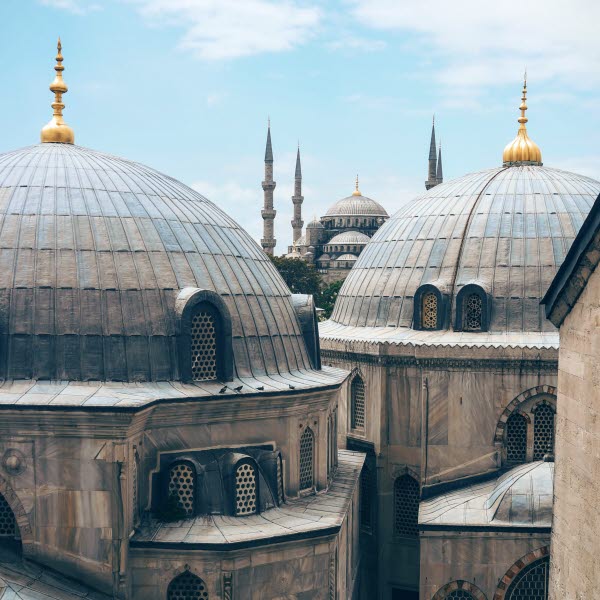 Edin Erkocevic
Trade & Invest Commissioner Türkiye
What are the main advantages for expansion in Türkiye?
Swedish companies have an impressive footprint in the Turkish market. With a strong focus on leading-edge technology, high-quality offerings and long-term commitment, many Swedish companies have experienced rapid growth over the past two decades. The infrastructure investments, EU customs union and the beneficial tax system were also key drivers for this growth. If you are looking for a large market, a logistics hub and an attractive production base for your company, Türkiye is definitely worth considering.
What are the risks and challenges companies may face in Türkiye?
An important challenge for foreign investors in Türkiye is the frequently changing regulation framework. We recommend working with reliable partners for accounting and legal advisory. The country is also known for longer payment cycles in business, compared to some EU countries. The Turkish business framework also allows payment postponements, which can be an obstacle for Swedish companies.
Are there any cultural aspects to consider?
Family-owned businesses in Türkiye represent the most common type of corporate structure outside the government sector. In addition, the largest conglomerates have a significant share of the country's economy. There is a strong hierarchy in corporate structure where decisions are made by the most senior business people. However, due to the strong sense of collectivism, decision makers often involve the group in the process. As a sign of respect and courtesy for Turkish culture, you should always address the oldest or most senior person in the room first. In other aspects of Turkish society, age is an important aspect that commands respect. Establishing a productive business cooperation requires a long-term perspective and commitment. People usually want to do business only with those they know and have experience doing business with.